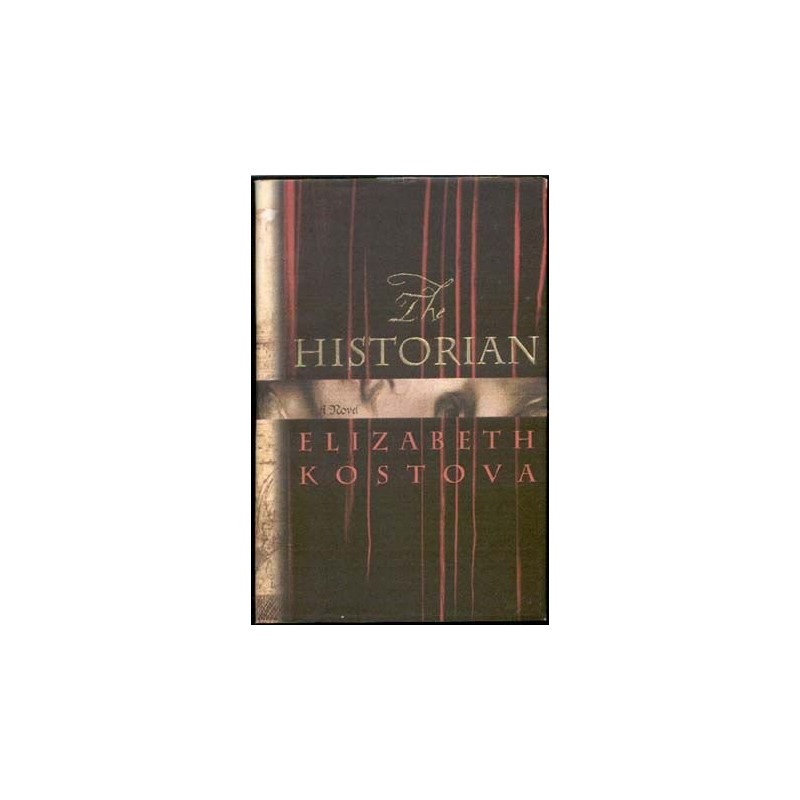  
The Historian by Elizabeth Kostova
Readers who think the legend of Dracula has become a trite staple of schlock fiction will find this atmospheric page-turner by first-time author Kostova a bloodthirsty delight.

Delivery policy
Options presented upon check-out for 1-3 day delivery
Format: Trade Paperback

Condition: vg- condition, minor shelf wear

Size: 5.25"x8.0"

Pages: 646pp, 2005 edition

In this riveting debut of breathtaking scope, a young girl discovers her father's darkest secret and embarks on a harrowing journey across Europe to complete the quest he never could -- to find history's most legendary fiend: Dracula.

When a motherless American girl living in Europe finds a medieval book and a package of letters, all addressed ominously to "My dear and unfortunate successor..." she begins to unravel a thread that leads back to her father's past, his mentor's career, and an evil hidden in the depths of history. In those few quiet moments, she unwittingly assumes a quest she will discover is her birthright: a hunt that nearly brought her father to ruin and may have claimed the life of his adviser and dear friend, history professor Bartholomew Rossi.

What does the legend of Vlad the Impaler, the historical Dracula, have to do with the 20th century? Is it possible that Dracula has lived on in the modern world? And why have a select few historians risked reputation, sanity, and even their lives to learn the answer?

So begins an epic journey to unlock the secrets of the strange medieval book, an adventure that will carry our heroine across Europe and into the past -- not only to the times of Vlad's heinous reign, but to the days when her mother was alive and her father was still a vibrant young scholar. In the end, she uncovers the startling fate of Rossi, and comes face to face with the definition of evil-- to find, ultimately, that good may not always triumph.