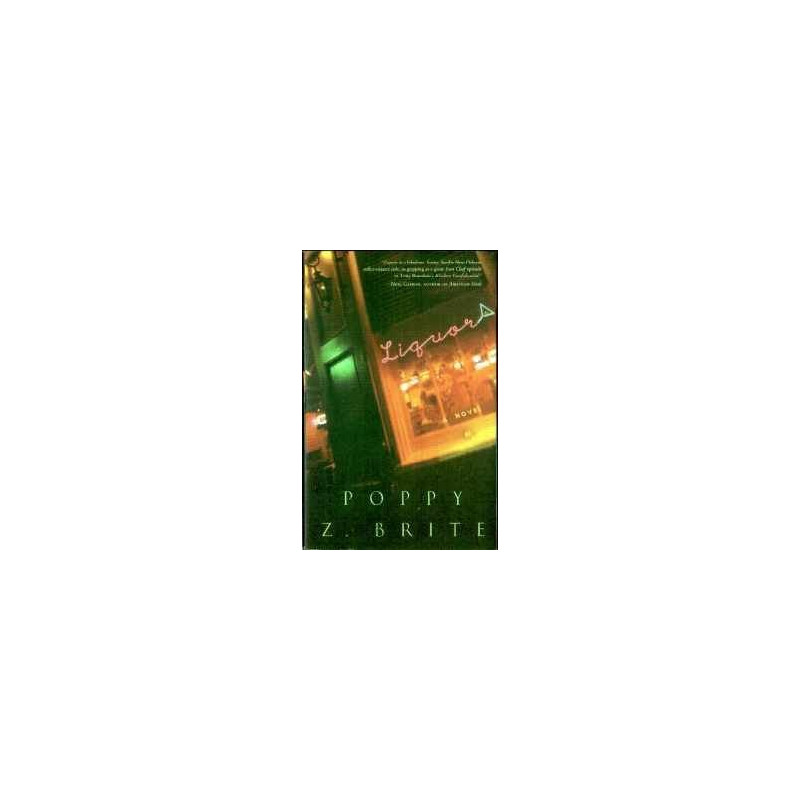  
Liquors by Poppy Z. Brite
A manic, spicy romp through the kitchens, back alleys, dive bars, and drug deals of the country's most sublimely ridiculous city, author Poppy Z. Brite masterfully shakes equal parts ambition, scandal, cocaine, and murder, and serves Liquor straight up, with a twist.

Delivery policy
Options presented upon check-out for 1-3 day delivery
Format: Trade paperback

Condition: vg condition, minor shelf wear, unread overstock copy

Size: 5.25"x8.0"

Pages: 352pp

New Orleans natives Rickey and G-man are lifetime friends and down-and-out line cooks desperate to make a quick buck. When Rickey concocts the idea of opening a restaurant in their alcohol-loving hometown where every dish packs a spirited punch, they know they're on their way to the bank. With some wheeling and dealing, a slew of great recipes, and a few lucky breaks, Rickey and G-man are soon on their way to opening Liquor, their very own restaurant. But ?rst they need to pacify a local crank who doesn't want to see his neighborhood disturbed, sidestep Rickey's deranged ex-boss, rein in their big-mouth silent partner before he runs amok, and stay afloat in a stew of corruption in a town well known for its bottom feeders.