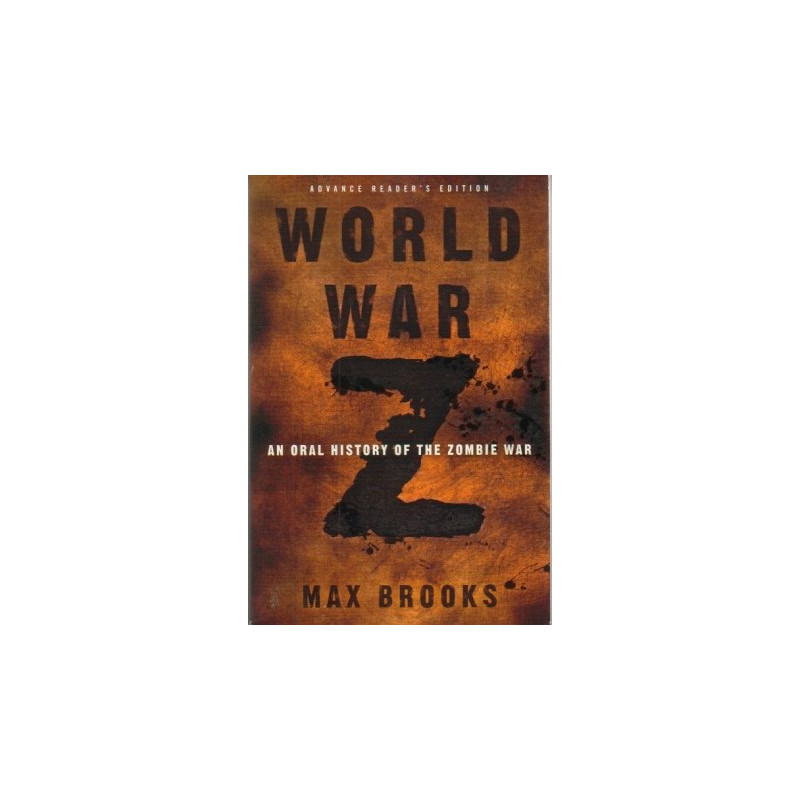  
World War Z: An Oral History of the Zombie War by Max Brooks
We survived the zombie apocalypse, but how many of us are still haunted by that terrible time? We have (temporarily?) defeated the living dead, but at what cost? Told in the haunting and riveting voices of the men and women who witnessed the horror firsthand, World War Z is the only record of the plague years.

Delivery policy
Options presented upon check-out for 1-3 day delivery
Format: Trade paperback

Condition: vg- condition, minor shelf wear, some corner bumps, light back cover fold

Size: 5.25"x8.0"

Pages: 342pp, 2006 edition

The Zombie War came unthinkably close to eradicating humanity. Driven by the need to preserver the first-hand experiences from those apocalyptic years while they still exist in living memory, Max Brooks traveled across the planet to find and record the testimony of men, women, and sometimes children who came face-to-face with the living, or at least the undead, hell of that terrible time. World War Z is the result. Some of these voices were chosen for the uniqueness of the perspectives and information they provide; others are included because they speak for hundreds of millions who were forever silenced. Never before have we had access to a document that so powerfully conveys the fear and horror, and also the brave spirit of resistance, that gripped human society through the plague years.

World War Z captures with haunting immediacy the human dimension of this epochal struggle. Facing the often raw and vivid nature of these personal accounts requires a degree of courage on the part of the reader, but the effort is invaluable because, as Mr. Brooks says in his introduction, "In the end, isn't the human factor the only real, true difference between us and the enemy we now refer to as 'the living dead'?"