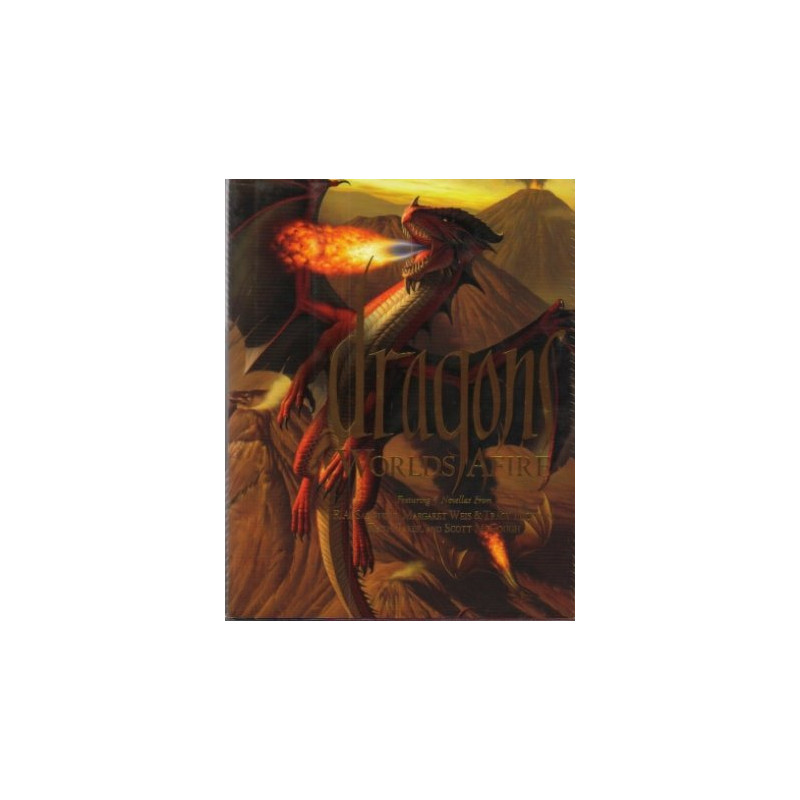  
Dragons: Worlds Afire (HB, Signed by R.A. Salvatore)
Featuring 4 Novellas from R.A. Salvatore, Margaret Weis & Tracy Hickman, Keith Baker, and Scott McGough.

Delivery policy
Options presented upon check-out for 1-3 day delivery
Format: Hardbound

Condition: vg- condition, minor shelf unread overstock copy, remainder dot mark

Size: 8.25"x10.5"

Pages: 192pp

Status: SIGNED by R.A. Salvatore, hardbound out-of-print

Dragons are myths in only some worlds.

Five writers from four different settings are brought together in this beautiful trade paperback book. There is one story each from the foremost authors in the Forgotten Realms, Dragonlance, Magic: The Gathering and Eberron worlds. Preceding each story is a gorgeous full-color plate illustration of a dragon, done in the distinctive styles of each setting by the premier artists of each line.