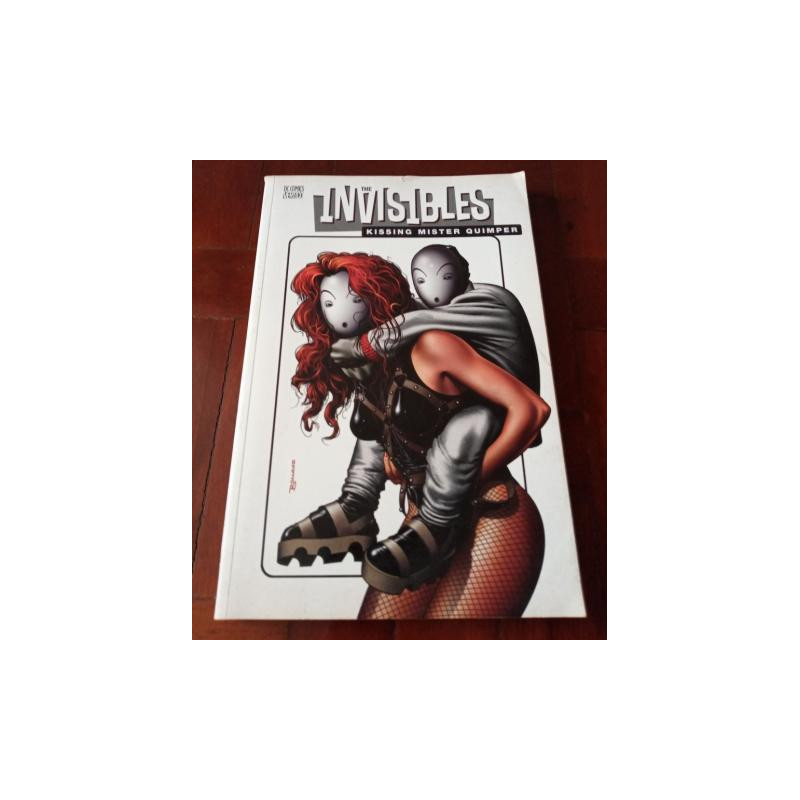  
The Invisibles Vol. 6: Kissing Mister Quimper (Grant Morrison)
Collecting #14-22 of The Invisibles by best-selling writer Grant Morrison.

Delivery policy
Options presented upon check-out for 1-3 day delivery
Format: Trade Paperback
Condition: vg-/good+ condition, read a few times, minor shelf wear, light fold on back cover.

In the sixth volume of the INVISIBLES collection, the group of freedom fighters must deal with the aftermath of their battle with the Hand of Glory. But as the Invisibles look to rest and regroup, they soon discover that this fight had far greater effects than their physical casualties. With King Mob growing even more violent and their leader Ragged Robin continuing to hide many secrets, the Invisibles find themselves dealing with time distortions, secret government installations, and their own warped pasts as they try to uncover the truth about the mind-controlling dwarf called Quimper.