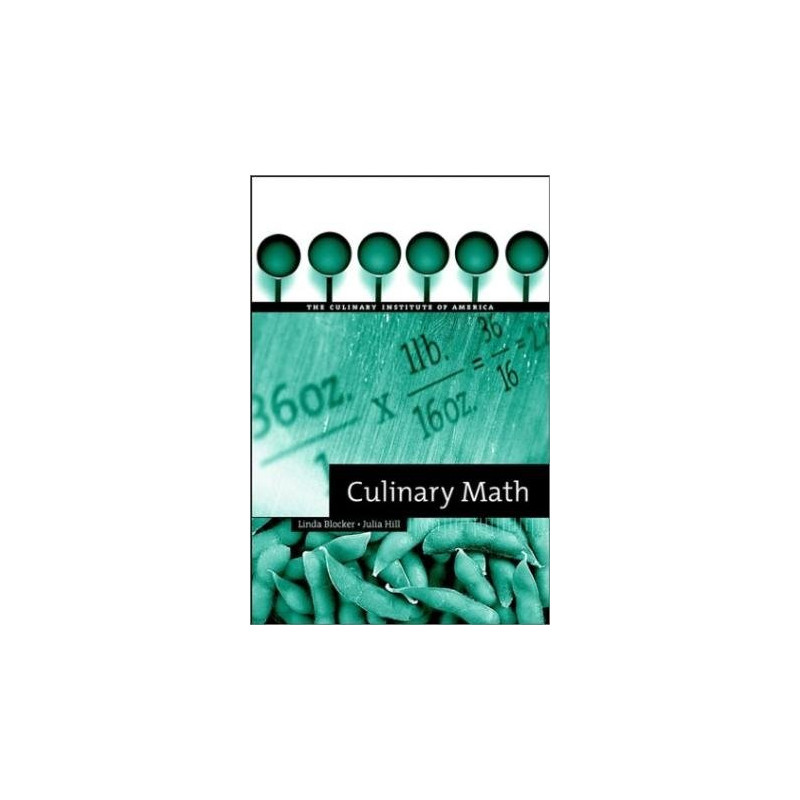  
Culinary Math by Linda Blocker & Julia Hill
The Culinary Institute of America. Easy lessons for mastering essential culinary math skills.

Delivery policy
Options presented upon check-out for 1-3 day delivery
Format: Trade Paperback

Condition: vg- condition, minor shelf wear

Size: 5.25"x8.0"

Pages: 174pp, 2002 edition

Others: All defects if any are formulated into pricing

Written by two former instructors at The Culinary Institute of America, this guide is an indispensable math resource for foodservice professionals everywhere. Covering topics such as calculating yield percent, determining portion costs, changing recipe yields, and converting between metric and U.S. measures, it offers a review of math basics, easy-to-follow lessons, detailed examples, and practice problems in every chapter.

Culinary Math is an indispensable companion for students as well as for professional chefs, caterers, and others in need of a reliable training resource or handy quick reference.