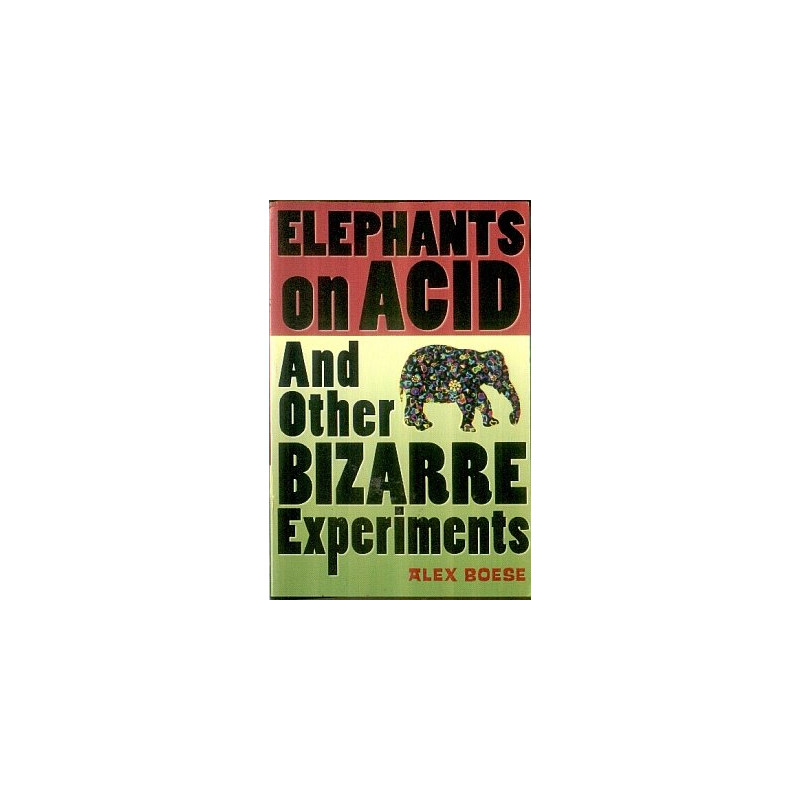  
Elephants on Acid and Other Bizarre Experiments
In Elephants on Acid, Alex Boese reveals the results of the most outrageous, amusing and provocative experiments found in the files of modern science.

Delivery policy
Options presented upon check-out for 1-3 day delivery
Format: Trade paperback

Condition: vg- condition, minor shelf wear, unread overstock copy

Size: 5.25"x8.0"

Pages: 290pp, 2007 edition

What happens when elephants are given LSD?

Can a head live without its body?

Would cockroaches survive a nuclear war?

Why can't people tickle themselves?

Do men prefer women who play hard to get?

Will the average dog summon help in an emergency?

Is it possible to restore life to the dead?

Read Elephants on Acid and find out!