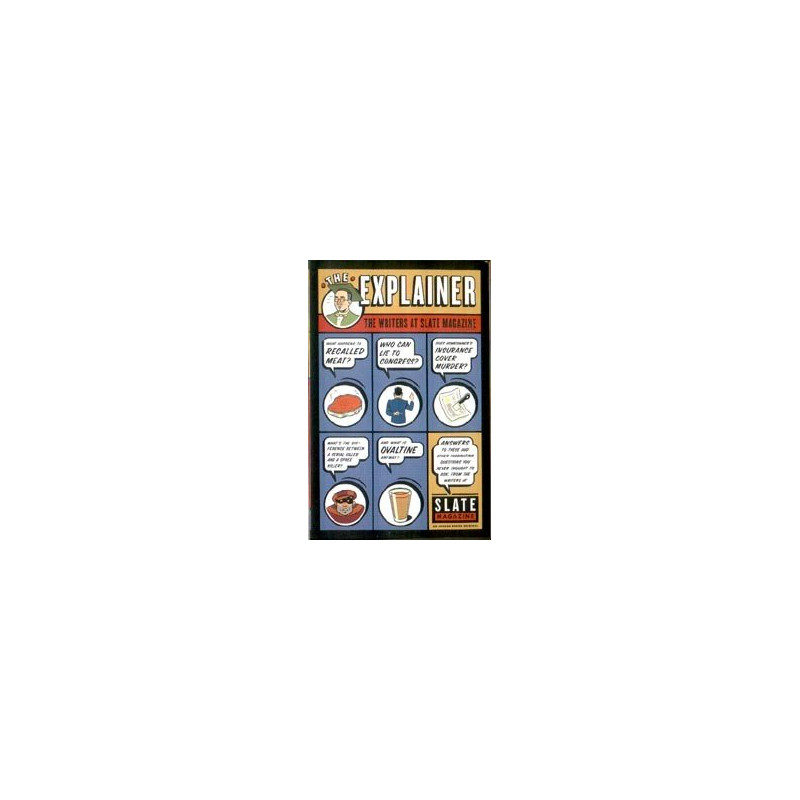  
The Explainer: The Writers at Slate Magazine
Edited by Bryan Curtis, introduction by Michael Kinsley. Fascinating questions answered from the writers at Slate Magazine.

Delivery policy
Options presented upon check-out for 1-3 day delivery
Format: Trade paperback

Condition: vg- condition, minor shelf wear, some light edge browning, originally unread overstock copy, remainder marked

Size: 5.25"x8.0"

Pages: 254pp, 2004 edition

What happens to recalled meat?
What's the difference between a serial killer and a spree killer?
How do you stop a lava flow?
Does homeowner's insurance cover murder?
And what is Ovaltine anyway?


Answers to these and other fascinating questions you never thought to ask, from the writers at Slate Magazine.

An entertaining and genuinely informative compilation of answers to some of life's most improbable questions, from the writers of the online magazine Slate. Often inspired by events in the news, the Explainer column asks the questions we never think to ask, or that we?re too embarrassed to admit we don?t know how to answer. Filling in these overlooked blanks of our daily lives, the book provides memorable tidbits for conversations, further rumination, or important context as we follow current events from day to day. Full of fascinating information about unlikely but important subjects, The Explainer will entertain and inform anyone who has ever stopped to wonder who runs Antarctica, how cell phones can reveal your location, or whether one can live off lizard meat.