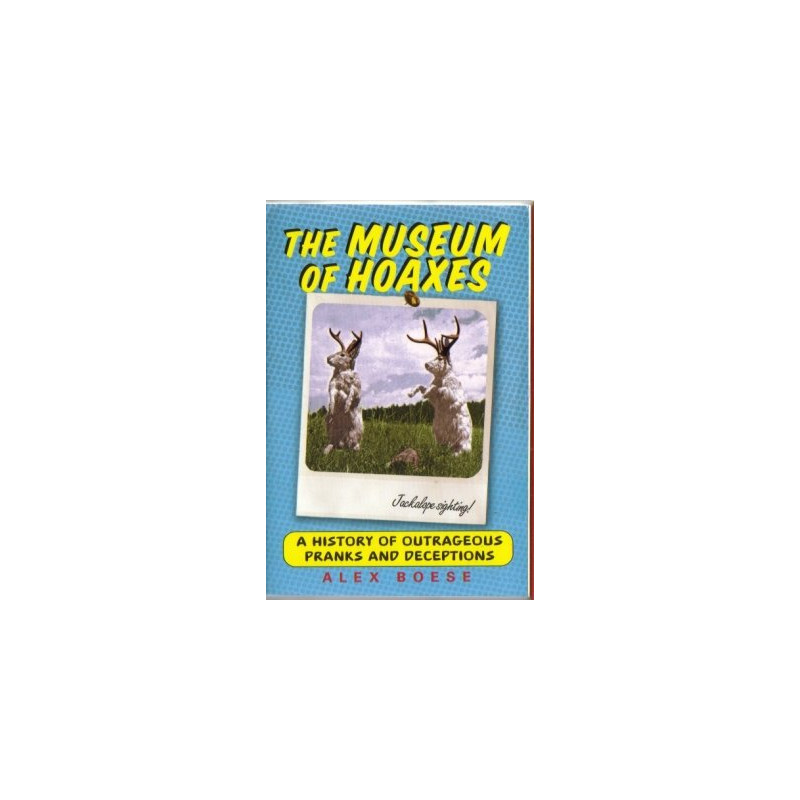  
The Museum of Hoaxes: A History of Outrageous Pranks and Deceptions by Alex Boese
The Museum of Hoaxes takes you on a tour of hundreds of documented hoaxes, many collected here for the first time.

Delivery policy
Options presented upon check-out for 1-3 day delivery
Format: Trade paperback

Condition: vg- condition, minor shelf wear, unread overstock copy, remainder marked

Size: 5.25"x8.0"

Pages: 266pp, 2003 edition

Read about the curiosities and cons of the most notorious hornswogglers and flimflam men of the nineteenth century; be astounded at the imposters, pretenders, and tricksters of the twentieth.

The Queen of England, Jimmy Carter, the editors of The New York Times - no one is immune to the cunning of history's hoaxers. From the origin of April Fools' Day to the Taco Liberty Bell, from Bigfoot to the War of the Worlds- and filled with photographs and illustrations - The Museum of Hoaxes is "as entertaining as it is well researched"