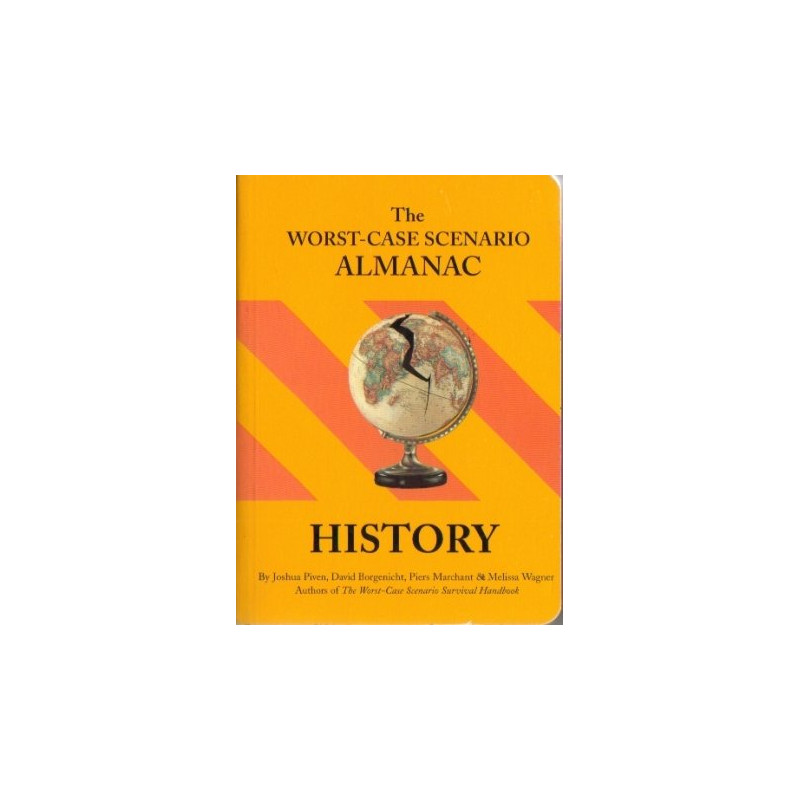  
The Worst-Case Scenario Almanac: History
By Joshua Piven, David Borgenicht, Piers Marchant & Melissa Wagner. Packed with charts, graphs, maps, and timelines, The Worst-Case Scenario Almanac: History is an invigorating look at all that's gone wrong in the past and the best way to prepare for the future.

Delivery policy
Options presented upon check-out for 1-3 day delivery
Format: Trade paperback

Condition: vg- condition, minor shelf wear

Size: 5.25"x8.0"

Pages: 318pp, 2006 edition

Best-seller history repeats itself with this dynamic new "almanac" format that broadens the scope and content of the Worst-Case Scenario handbooks. The Worst-Case Scenario Almanac: History offers step-by-step illustrated scenarios on how to win a joust, survive in a dungeon, and overcome other plights of yesteryear, but the volume also features hundreds of pages of additional—and hilarious—information in the form of lists (the worst jobs to have during the Industrial Revolution), offbeat profiles (Attila the Hun, Idi Amin), Worst-Case Wisdom (bad advice), descriptions of disasters narrowly averted, and much more.