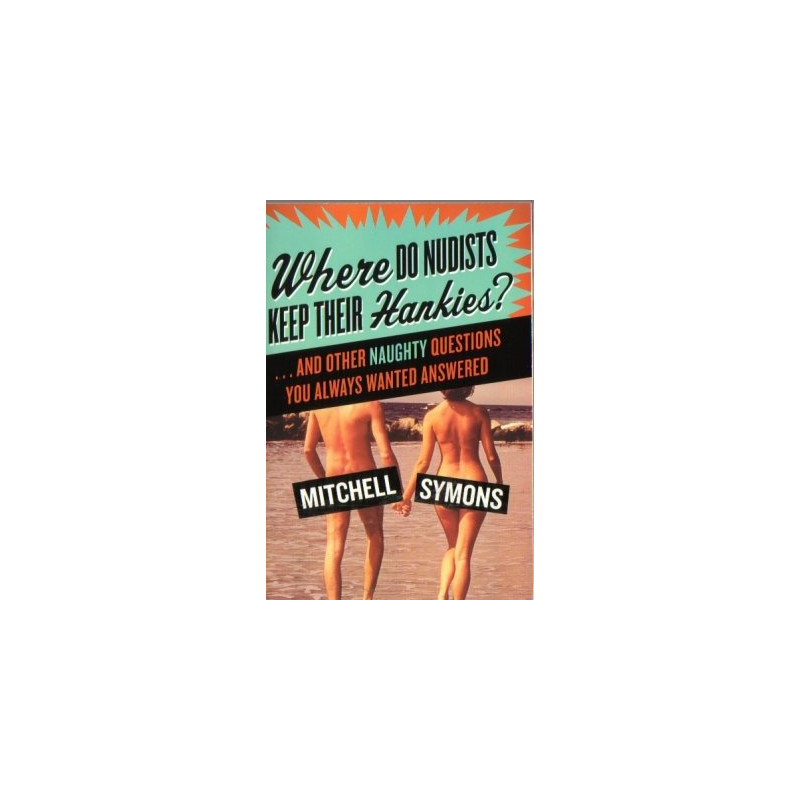  
Where Do Nudists Keep Their Hankies? by Mitchell Symons
and other naughty questions you always wanted answered. The man who brought you that book.. of Perfectly Useless Information now bares it all - with a shameless compendium of everything you've ever wanted to know about S-E-X.

Delivery policy
Options presented upon check-out for 1-3 day delivery
Format: Trade paperback

Condition: vg- condition, minor shelf /aging wear, unread overstock copy, remainder marked

Size: 5.25"x8.0"

Pages: 274pp, 2007 edition

Ever wonder...

- if Royals are really watched by flunkies while they're "doing it"?
- what they call a Brazilian Bikini Wax in Brazil?
- Whether anyone wears chastity belts anymore?

Of course you have! (Or if you haven't, perhaps you should.) Now Mitchell Symons, the reigning King of All Pointless Trivia, carries his inquisitiveness unabashedly into the bedroom and emerges with a smile, answering not only the above but also a veritable "pornucopia" of scandalous and sexual conundrums. So for all of you burning to learn that an octopus has sex for ten straight hours or intensely curious about "uncircumcision," the astute Mr. Symons pulls back the covers to expose it all—from pick-up lines to popular positions to the greatest of all male and female sexual lies!