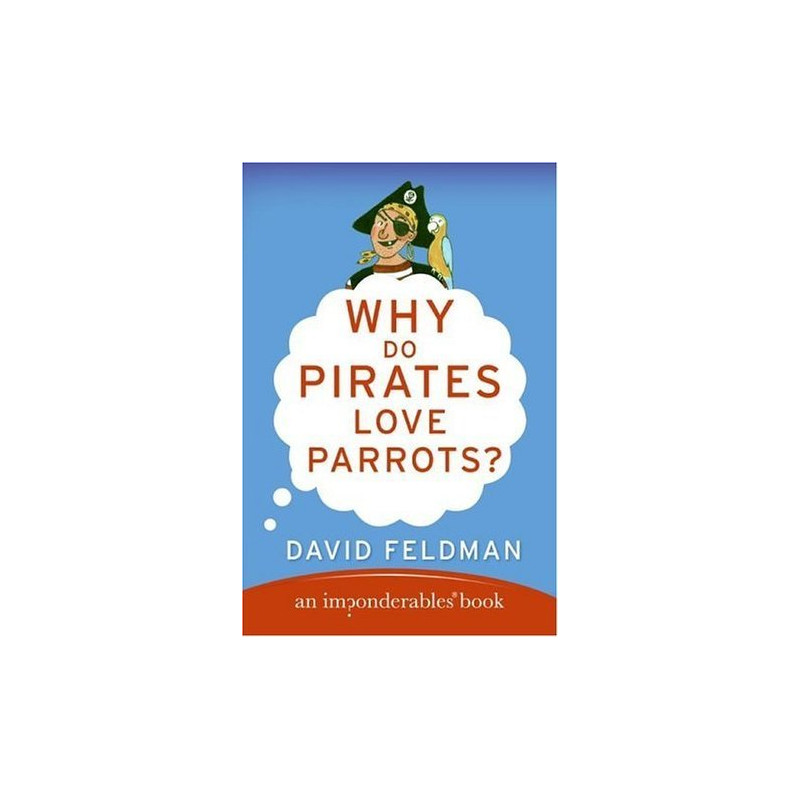  
Why Do Pirates Love Parrots by David Feldman

Delivery policy
Options presented upon check-out for 1-3 day delivery
Format: Trade paperback

Condition: vg- condition, minor shelf and aging wear

Size: 5.25"x8.0"

Pages: 362pp, 2007 edition

Others: All defects if any are formulated into pricing. May or may not have previous store stickers. Items were inspected but may still miss writings/inscriptions.

Are you the type of person who stays up nights wondering how they get the paper tag into Hershey's Kisses? Or why portholes are round?

Even if you don't lose sleep over such matters, you have to admit that such questions are, well, worthy of consideration.

Here, from David Feldman, creator of the Imponderables® series, are the latest questions on the minds of his devoted readers and fans. No question from his readers is too small or obscure for Feldman to tackle. From the return of red M&Ms (they are back, if you've missed it) to new-car smell, the answers to life's little mysteries are dissected in these pages.

Although it's all done in great fun, there is also an educational edge to the answers, as Feldman ferrets out top experts in diverse fields to come up with his entertaining answers. And their answers may surprise you—from the detailed physics involved in why cans of Diet Coke float but regular Coke doesn't, all the way to why they put crinkly paper into pairs of men's socks (but only one sock, not both).