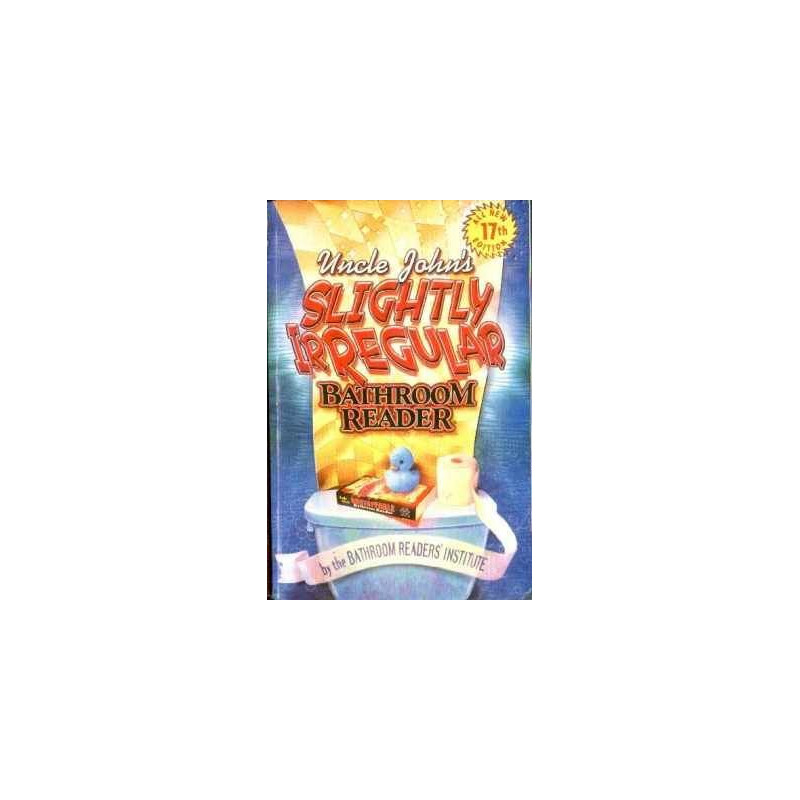  
Uncle John's Slightly Irregular Bathroom Reader (17th)
It's the 17th all-new volume of superior throneroom entertainment. Great Trivia! Fun Facts!

Delivery policy
Options presented upon check-out for 1-3 day delivery
Format: Trade paperback

Condition: vg- condition, minor shelf wear, light spine creasing

Size: 5.25"x8.0"

Pages: 522pp, 2004 edition

Have a blast as you read about:

- The Great Seattle Windshield Epidemic
- What Happened at Woodstock
- The Origin of Kung Fu
- Freedom of McSpeech
- How to Kill a Zombie
- Women in Space
- Made in China (and NOT Made in China, like fine china, tea, fortune cookies, etc)
... and much more.