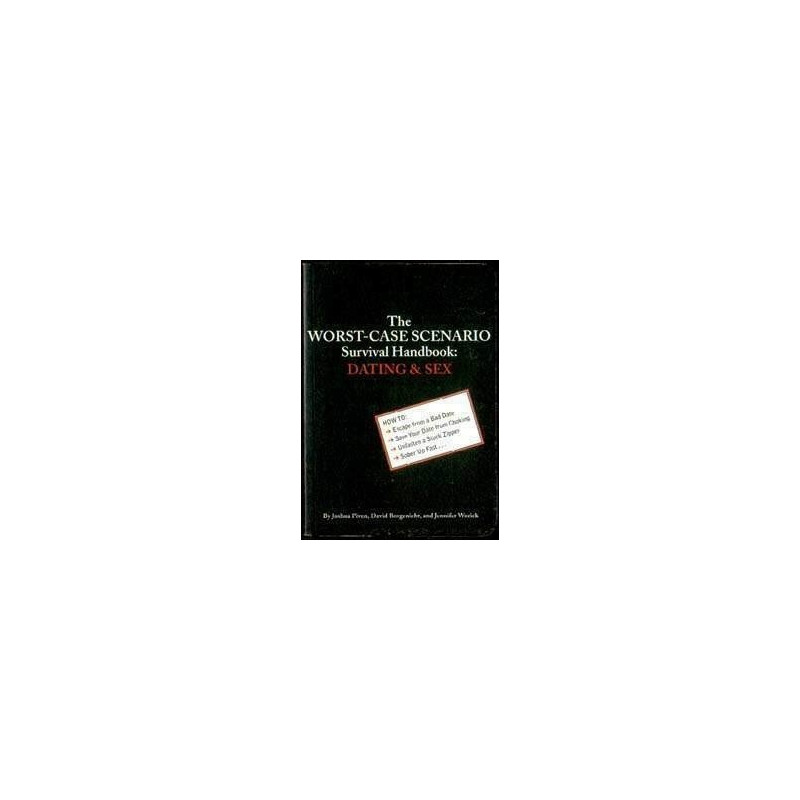  
The Worst-Case Scenario Survival Handbook: Dating & Sex
By Joshua Piven, David Borgenicht, and Jennifer Worick. Don't get caught with your pants down! Keep this hands-on, how-to guide under the pillow, in the glove compartment, and anywhere you might encounter the perils of romance.

Delivery policy
Options presented upon check-out for 1-3 day delivery
Format: Trade paperback

Condition: vg- condition, minor shelf wear

Size: 5.0"x7.0"

Pages: 176pp, 2001 edition

Experts provide illustrated instructions on what you need to know FAST:

- How to Fend Off a pickup Artist
- How to Determine If Your Date Is an Axe Murderer
- How to determine if your date is married
- how to determine the gender of your date
- How to escape from a bad date
- How to Deal with a Bad Kisser
- How to have an Affair and Not Get Caught
- How to Have Sex in a Small Space
- How to deal with a cheating lover
- How to remove difficult clothing
- How to fend off an obsessive Ex
- How to survive if you wake up next to someone whose name you don't remember (at their place, at your place)
- How to Stop a Wedding
- The "It's Not You, It's Me" Letter
... plus a handy appendix of body language, pickup lines, and useful excuses.