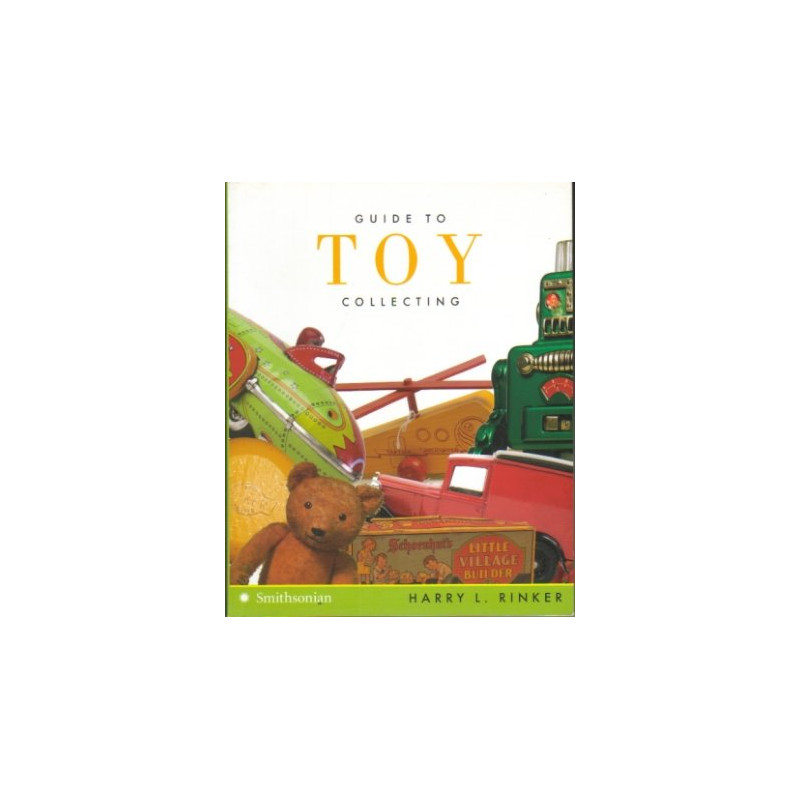  
Guide to Toy Collecting by Harry L. Rinker
From America's leading experts, your ultimate Guide to Toy Collecting.

Delivery policy
Options presented upon check-out for 1-3 day delivery
Format: Trade paperback

Condition: vg- condition, minor shelf wear, unread overstock copy, remainder marked

Size: 7.5"x9.25"

Pages: 154pp, 2008 edition

If you've ever dreamed of displaying a spectacular toy collection or if you're just looking for a fulfilling new hobby, here is the expert guide you need to become a topnotch toy collector. You'll receive priceless advice on the history of toys, becoming a garage sale master, spotting a fake, and recognizing an investment, as well as:

- Finding and identifying toys
- Caring for and exhibiting your collection
- Understanding collecting terms
- Verifying authenticity
- Using internet resources
- And much more!