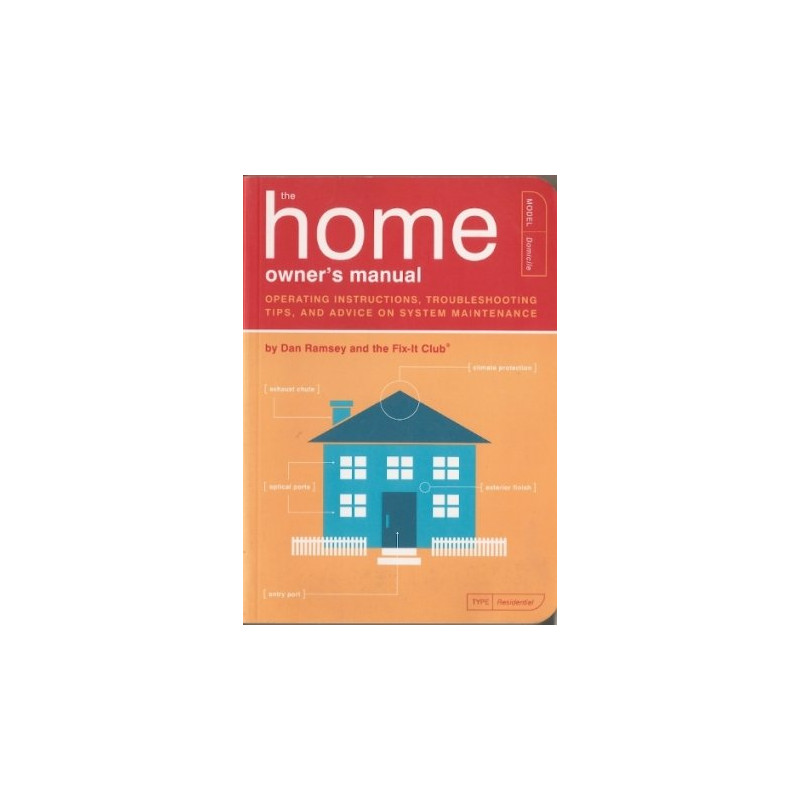  
The Home Owner's Manual: Operating Instructions, Troubleshooting Tips, and Advice on System Maintenance
By Dan Ramsey and the Fix-It Club. At Last! A Beginner's Guide to Home Technology

Delivery policy
Options presented upon check-out for 1-3 day delivery
Format: Trade Paperback

Condition: vg- condition, minor shelf wear

Size: 5.0"x7.0"

Pages: 224pp, 2006 edition

Others: All defects if any are formulated into pricing

Water stains on your ceiling. Dents and cracks in your drywall. Radiators that hiss and gurgle all night long. It's enough to make you cry out, "Why doesn't my house come with an owner's manual?" And now—finally!—it does.

Through step-by-step instructions and helpful schematic diagrams, The Home Owner's Manual explores hundreds of frequently asked questions: What's the best way to fix a leaky faucet? When should I have my chimney cleaned? How can I reset a circuit breaker without electrocuting myself? Whatever your concerns, you'll find the answers here—courtesy of licensed building contractor Dan Ramsey, who has taught the basics of renovation to thousands of homeowners.