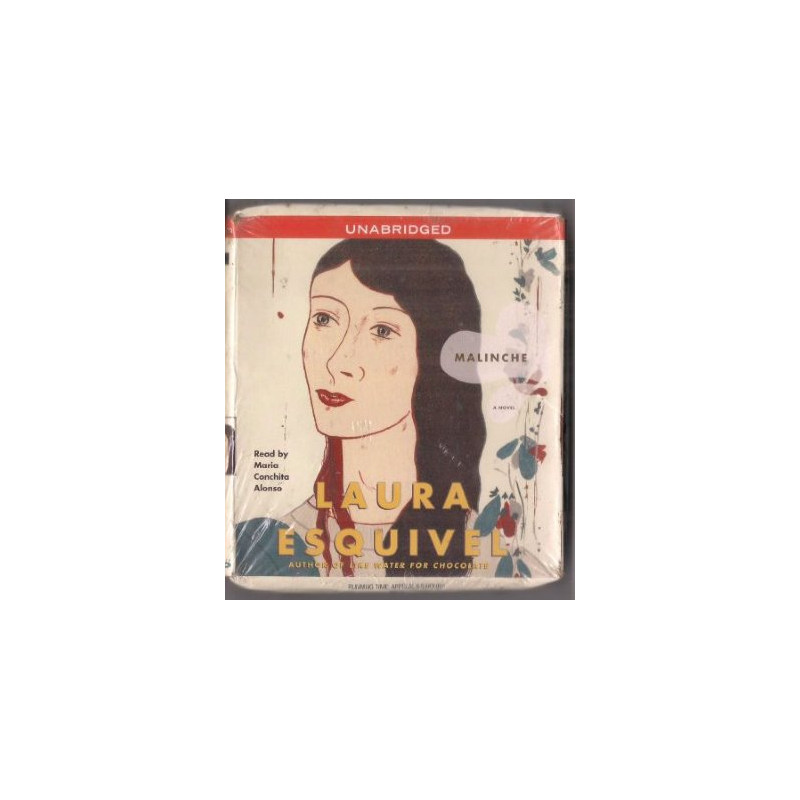  
Malinche by Laura Esquivel (Audio Book 6CDs)
Read by Maria Conchita Alonso. Running time approx. 6.5 hours.

Delivery policy
Options presented upon check-out for 1-3 day delivery
Format: AUDIO CD, 6CDs

Condition: vg-/good+ condition, box lightly pressed, sealed in original CD box
Size: 5.25"x5.75"x1.0", Simon Schuster Audio

Others: All defects if any are formulated into pricing. May or may not have previous store stickers. Items were inspected but may still miss writings/inscriptions.

The princess of Latin American literature returns with the legendary love affair betwen Hernan Cortes and his interpreter, Malinalli.
When Malinalli, a member of the tribe conquered by the Aztec warriors, first meets Cortes, she like many believes the conquistador is the reincarnated forefather god of her tribe. Naturally, she assumes that her task is to help Cortes destroy the Aztec empire and free her people. The two fall passionately lin love, but Malinalli gradually comes to realize that Cortes's thirst for conquest is all too human. He is willing to destroy anyone, even his own men, even their own love.