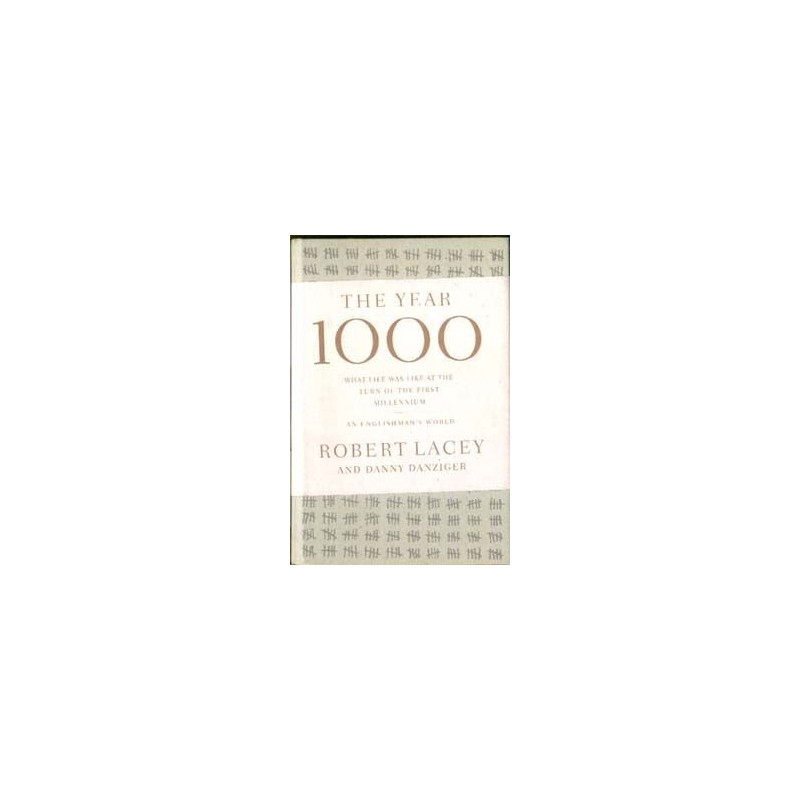  
The Year 1000: What Life Was Like.. by Robert Lacey (HB)
Hardbound. The Year 1000: What Life Was Like at the Turn of the First Millennium, by Robert Lacey and Danny Danziger. Welcome to the Year 1000. This is what life was like...

Delivery policy
Options presented upon check-out for 1-3 day delivery
Format: Hardbound

Condition: vg- condition, minor shelf wear, unread overstock copy, light aging wear

Pages: 228pp, 1999 edition

A vivid and surprising portrait of life in England at the turn of the last millenniuma world that already knew brain surgeons and property developers and, yes, even the occasional gossip columnist. Chapters follow the structure of an ancient calendar, and overflow with such facts as the recipe for a medieval form of Viagra, what clothing was like in a world without buttons, how tall was the average person in 1000 A.D.? What is an "elf shot"? What was the connection between fifty pounds of pure silver, two greyhounds, two shields, two swords, and a couple of lances? And how do we know that monks wore underwear?.. and much more. A standout among millennium books, offering a revealing comparison of the end of the first millennium with the end of the second.