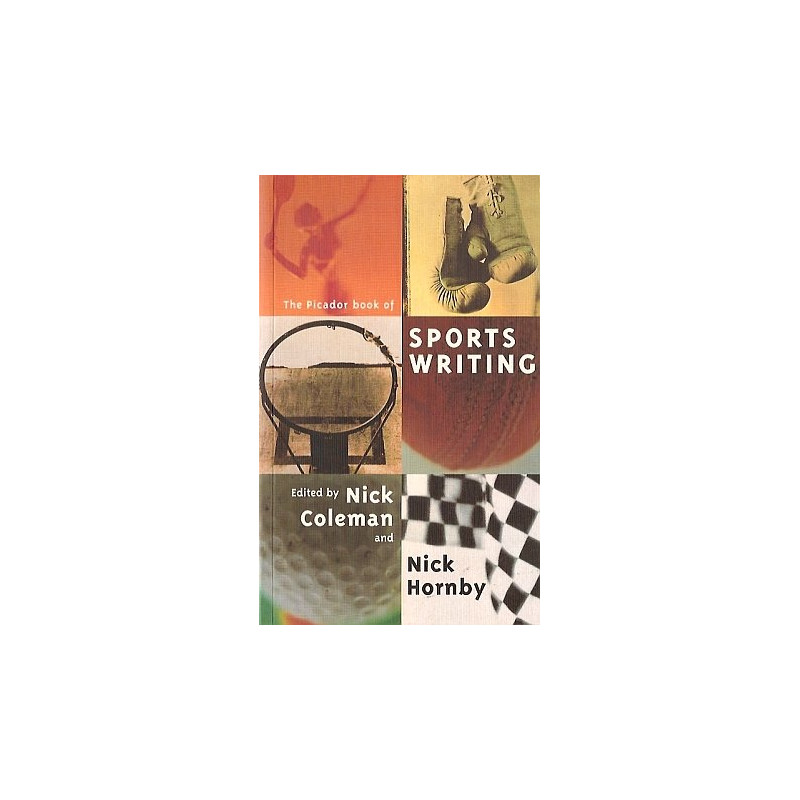  
The Picador Book of Sports Writing (Edited by Nick Coleman and Nick Hornby)
This anthology of sportswriting includes British and American writing about football, boxing, cricket, horse-racing and baseball.

Delivery policy
Options presented upon check-out for 1-3 day delivery
Format: Trade paperback

Condition: vg- condition, minor shelf wear

Size: 5.25"x8.0"

Pages: 406pp, 1996 edition

Others: All defects if any are formulated into pricing

Over the last few years - with the advent of fanzines, sports supplements, men's magazines - both the nature and the profile of sportswriting in Britain has changed, and in the press box, if not on the field, we are experiencing a Golden Age. Now everyone's a sportswriter: the people who write about sports are just as likely to have produced prize-winning novels as they are to have covered the World Cup for their newspaper.

The book also concentrates on some of the brilliantly written and unjustly neglected books about sporting obsessions for surfing, dog-racing, swimming, rock-climbing - that have been published in the last few years, and pays tribute to the American influence on the British sportswriting boom: Joyce Carol Oates on boxing, Andre Dubus on minor-league baseball, Donna Tartt on cheerleading. But the guiding principle of this collection is the quality of the writing: it's prose that counts, not the sports or the stars.