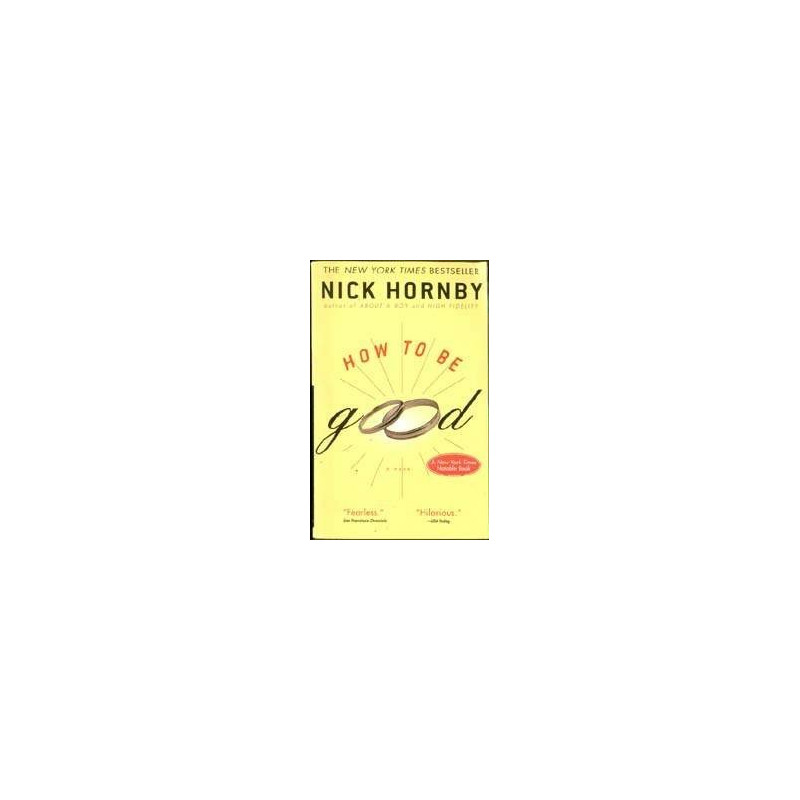  
How To Be Good by Nick Hornby (Hardbound)
Hardbound. Nick Hornby, author of High Fidelity and About a Boy comes back with his book, How to be Good- a complex moral comedy about a couple on the brink of divorce.

Delivery policy
Options presented upon check-out for 1-3 day delivery
Format: Hardbound

Condition: vg- condition, minor shelf/storage wear, light spotting page edges

Size: 5.25"x8.0"

Pages: 306pp, 2001 edition

According to her own complex moral calculations, Katie Carr has earned her affair. She's a doctor, after all and doctors are decent people, and on top of that her husband David is the self-styled Angriest Man in Holloway. When David suddenly becomes good, however- properly, maddeningly, giveaway-all-his-money good - Katie's sums no longer add up, and she is forced to ask herself some very hard questions.. Nick Hornby's brilliant new novel offers a painfully funny account of modern marriage and parenthood, and asks that most difficult of questions: what does it mean to be good?