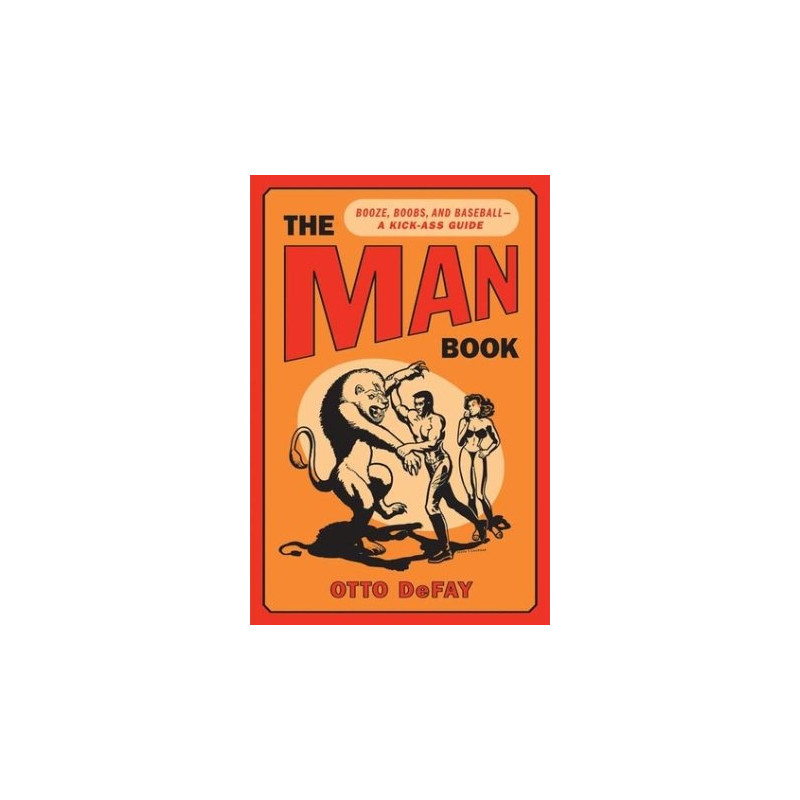  
The Man Book by Otto DeFay
 Booze, Boobs, and Baseball - a Kick-ass Guide!

Delivery policy
Options presented upon check-out for 1-3 day delivery
Format: Trade Paperback

Condition: vg- condition, minor shelf wear

Size: 5.25"x8.0"

Pages: 236pp, 2008 edition

Others: All defects if any are formulated into pricing

This book contains everything you need to know to be a man. Everything. It will prepare you for every situation you can imagine, from the office to the bedroom. It will improve your life no matter what you're doing…whether you're in a bar, in a fight, in a wedding, in an argument, at a game, at work, or in a stranger's bed.

It's time to be a man. Read this book.