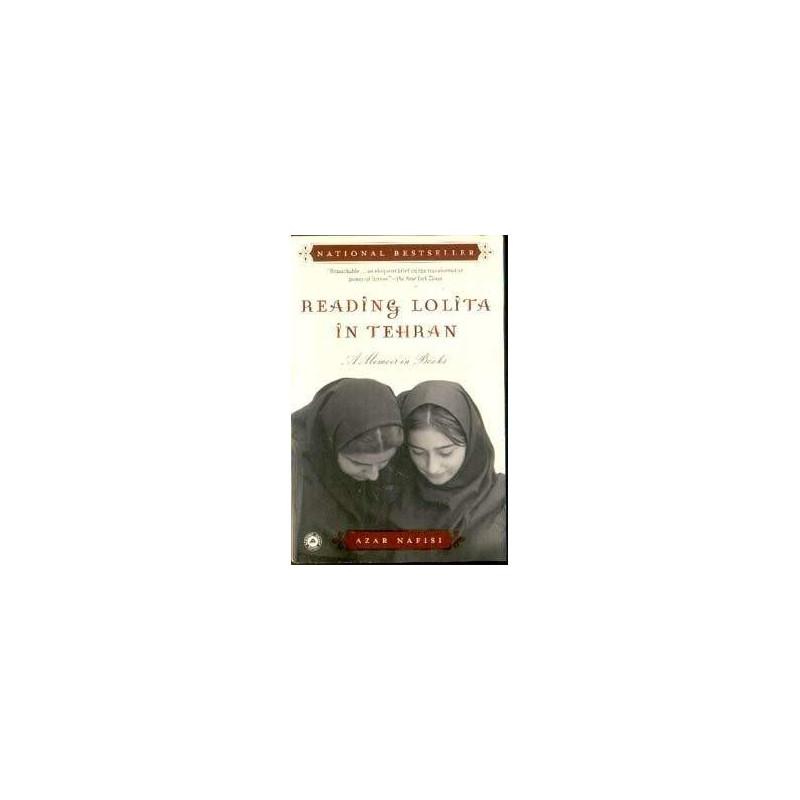  
Reading Lolita in Tehran: A Memoir in Books by Azar Nafisi
"Certain books by our most talented essayists... carry inside their covers the heat and struggle of a life's central choice being made and the price being paid, while the writer tells us about other matters, and leaves behind a path of sadness and sparkling loss. Reading Lolita in Tehran is such a book."- The Atlantic Monthly 

Delivery policy
Options presented upon check-out for 1-3 day delivery
Format: Trade paperback, flap jacket

Condition: vg- condition, minor shelf wear, light scratch on back cover bottom part

Size: 5.25"x8.0"

Pages: 356pp, 2003 edition

Every Thursday morning for two years in the Islamic Republic of Iran, a bold and inspired teacher named Azar Nafisi secretly gathered seven of her most committed female students to read forbidden Western classics. As Islamic morality squads staged arbitrary raids in Tehran, fundamentalists seized hold of the universities, and a blind censor stifled artistic expression, the girls in Azar Nafisi's living room risked removing their veils and immersed themselves in the worlds of Jane Austen, F. Scott Fitzgerald, Henry James, and Vladimir Nabokov.

In this extraordinary memoir, their stories become intertwined with the ones they are reading.

Reading Lolita in Tehran is a remarkable exploration of resilience in the face of tyranny and a celebration of the liberating power of literature.