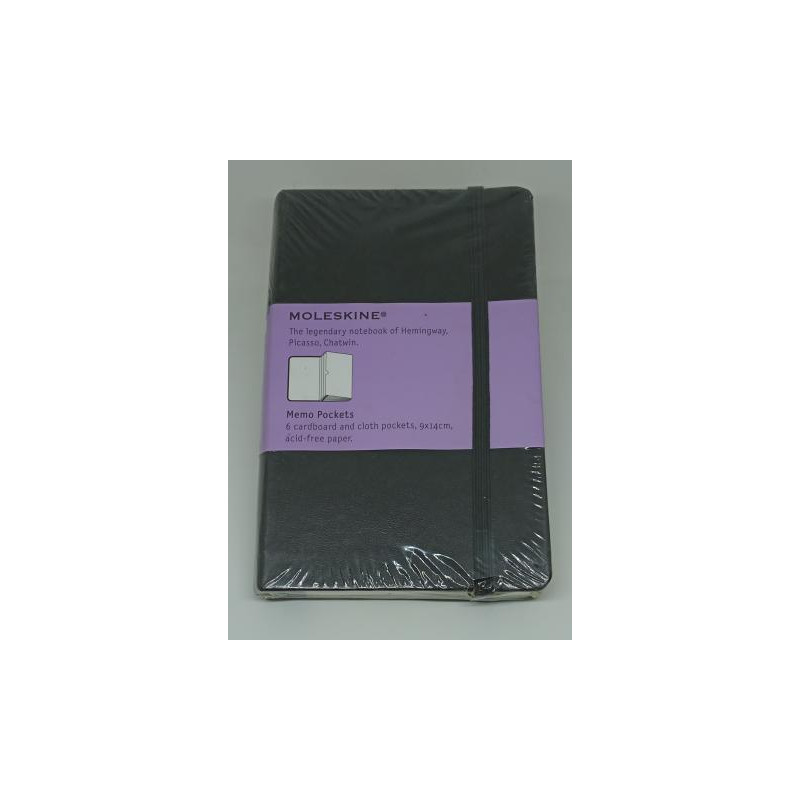  
Moleskine Memo Pockets
Memo Pocket is a multi-pocketed folder for your receipts, ticket stubs, business cards and other small souvenirs

Delivery policy
Options presented upon check-out for 1-3 day delivery
Condition: Sealed and in storage since 2008/9. Due to transit and extended storage, some dusting on the original plastic wrapping & portions of it might be lightly peeled off. It is also probably that there are aging or staining wear inside the sealed package. Stocks are limited. Once they are gone, they are gone forever.

Sealed in Original Plastic.

- Hardbound

Memo Pockets - 6 cardboard and cloth pockets

9x14cm, acid-free paper.

The Moleskine Pocket Memo Pocket is a multi-pocketed folder for your receipts, ticket stubs, business cards and other small souvenirs. With six cardboard and cloth pockets, this notebook is great to pair with your notebooks and for your trips. Every Moleskine product is thread bound and has a cardboard bound cover with rounded corners, acid free paper, a bookmark, an elastic closure and an expandable inner pocket that contains the Moleskine history.