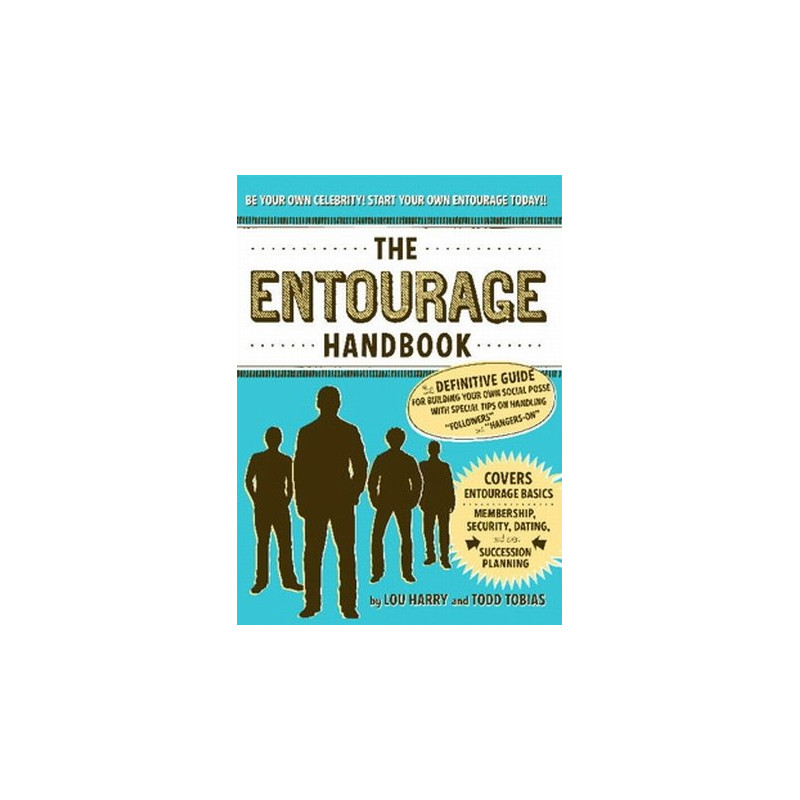  
The Entourage Handbook: The Definitive Guide for Building Your Own Social Posse
with Special Tips on Handling "Followers" and "Hangers-On". Covers entourage basics. Memebership, security, dating and even succession planning. By Lou Harry and Todd Tobias.

Delivery policy
Options presented upon check-out for 1-3 day delivery
Format: Trade Paperback

Condition: vg- condition, minor shelf wear

Size: 5.25"x8.0"

Pages: 222pp, 2007 edition

Others: All defects if any are formulated into pricing. May or may not have previous store stickers. Items were inspected but may still missed writings/inscriptions.

Why should Hollywood stars be the only ones who have an entourage? With the help of this fun, humorous guide "written in the spirit of the award-winning HBO show" anyone can have a posse of devoted followers. Find out what the celebrities already know: how to select members of your crew; define their roles and responsibilities; add and get rid of a person; travel with the group; handle the economics; and even choose an heir when you're ready to move on. TV and film-based sidebars present clever lessons drawn from such series as Star Trek (how to turn differences among the group into an asset) and Seinfeld (what mistakes entourages commonly make). From sex and the entourage to the legalities of the entourage, everything you have to learn is right here!