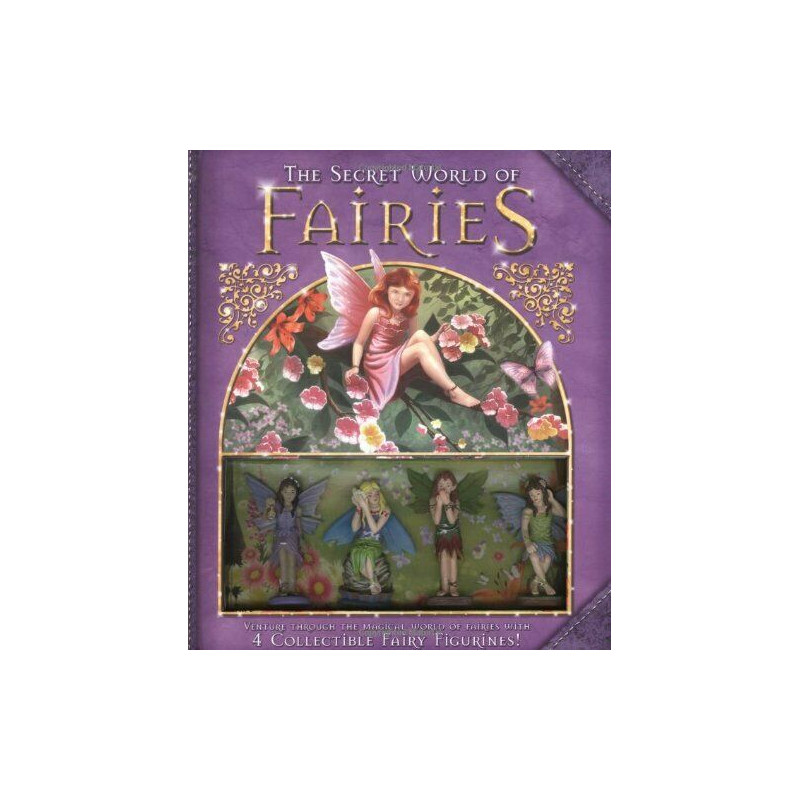  
The Secret World of Fairies (Figurines)
Venture Through the Magical World of Fairies with 4 Collectible Fairy Figurines!

Delivery policy
Options presented upon check-out for 1-3 day delivery
Overstock copy, box still in very good condition except for light edge bumps bottom part front and back, remainder marked, minor shelf wear.

Figurines around 3.0" tall. Box size: 10.0"x12.0".

Fairies fascinate — always. This beautifully illustrated tribute lets young fans discover their mysteries and learn how to spot signs of their presence. The Secret World of Fairies is a scrapbook of thoughts, writings, and fairy artifacts collected by Grandma Rose and her friends. The four collectible figurines included represent the four types of fairies likely to be found. Also included are strategies for how to contact fairies and to speak their language.