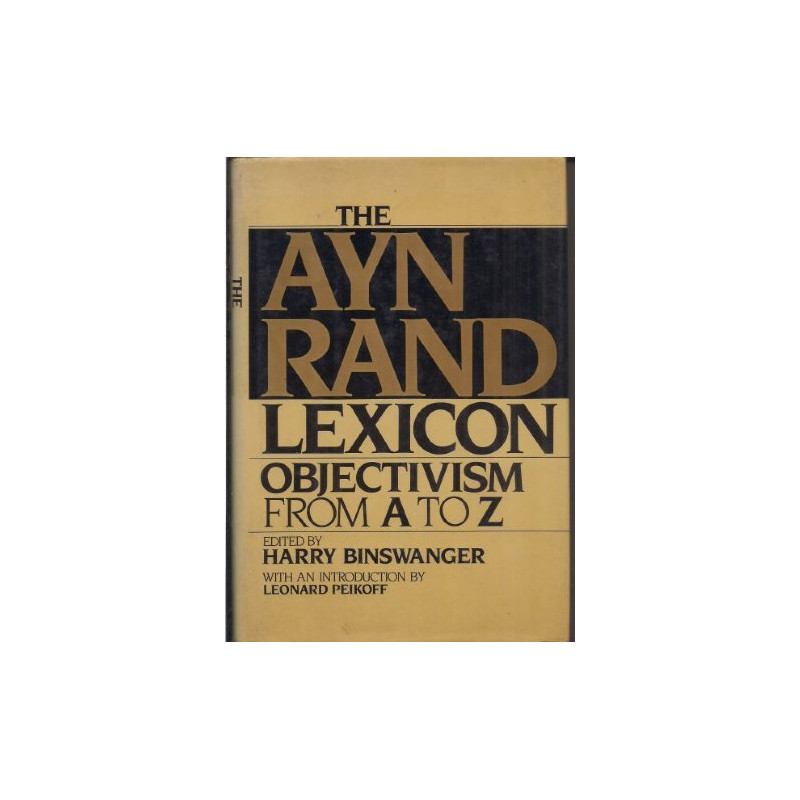  
The Ayn Rand Lexicon: Objectivism from A to Z (Ayn Rand Library, Hardbound)
Hardbound. Edited by Harry Binswanger. With an introduction by Leonard Peikoff.

Delivery policy
Options presented upon check-out for 1-3 day delivery
Format: Hardbound

Condition: vg- condition, minor shelf wear

Size: 6.0"x9.0"

Pages: 532pp, 1986 edition

Others: All defects if any are formulated into pricing. May or may not have previous store stickers. Items were inspected but may still miss writings/inscriptions.

A prolific writer, bestselling novelist, and world-renowned philosopher, Ayn Rand defined a full system of thought--from epistemology to aesthetics. Her writing is so extensive and the range of issues she covers so enormous that those interested in finding her discussions of a given topic may have to search through many sources to locate the relevant passage. The Ayn Rand Lexicon brings together all the key ideas of her philosophy of Objectivism. Begun under Rand's supervision, this unique volume is an invaluable guide to her philosophy or reason, self-interest and laissez-faire capitalism--the philosophy so brilliantly dramatized in her novels The Fountainhead, We the Living, and Anthem.