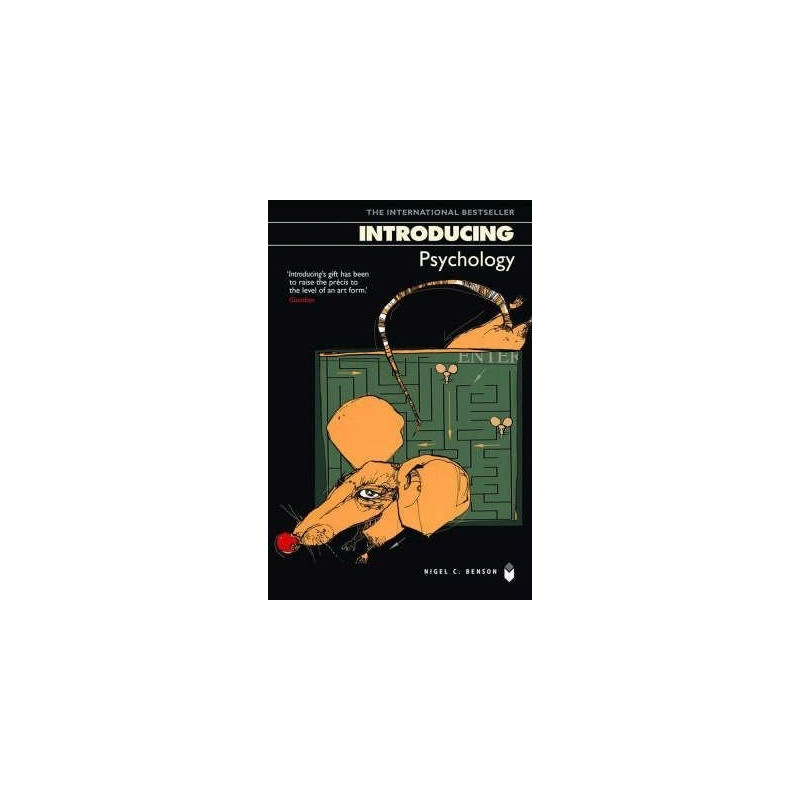  
Introducing Psychology by Nigel C. Benson (Graphic Form)
What is psychology? When did it begin? Where did it come from? How does psychology compare with related subjects such as psychiatry and psychotherapy? To what extent is it scientific?

Delivery policy
Options presented upon check-out for 1-3 day delivery
Format: Trade paperback

Condition: vg- condition, minor shelf wear

Size: 5.25"x8.0"

Pages: 180pp, 2003 edition

Others: All defects if any are formulated into pricing. May or may not have previous store stickers. Items were inspected but may still missed writings/inscriptions.

Introducing Psychology answers all these questions and more, explaining what the subject has been in the past and what it is now.

The main 'schools' of thought and the sections within psychology are described, including Introspection, Bio-psychology, Psychoanalysis, Behaviourism, Comparative (Animal) Psychology, Cognitive Approaches (including the Gestalt movement), Social Psychology, Developmental Psychology and Humanism. The key figures covered include: Freud, Pavlov, Skinner, Bandura, Piaget, Bowlby, Maslow and Rogers, as well as many lesser-known but important psychologists.