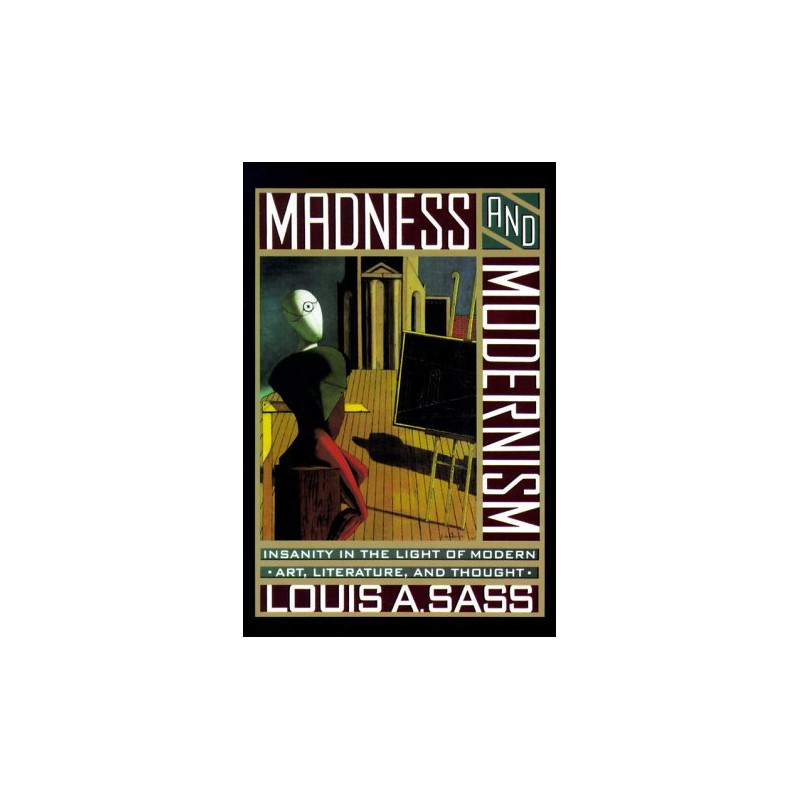  
Madness and Modernism by Louis A. Sass
Insanity in the light of modern art, literature and thought.

Delivery policy
Options presented upon check-out for 1-3 day delivery
Format: Trade Paperback, Hard-to-Find

Condition: vg- condition, minor shelf wear, light edge wear, light scratches on back cover

Size: 6.0"x9.0"

Pages: 596pp, 1994 Edition Harvard University Press

Others: All defects if any are formulated into pricing

The similarities between madness and modernism are striking: defiance of authority, nihilism, extreme relativism, distortions of time, strange transformations of self, and much more. In this book, Louis Sass, a clinical psychologist, offers a new vision of schizophrenia, comparing it with the works of such artists and writers as Kafka, Beckett, and Duchamp and philosophers including Nietzsche, Heidegger, Foucault and Derrida. It provides a portrait of the world of the madman, along with a commentary on modernist and postmodernist culture.