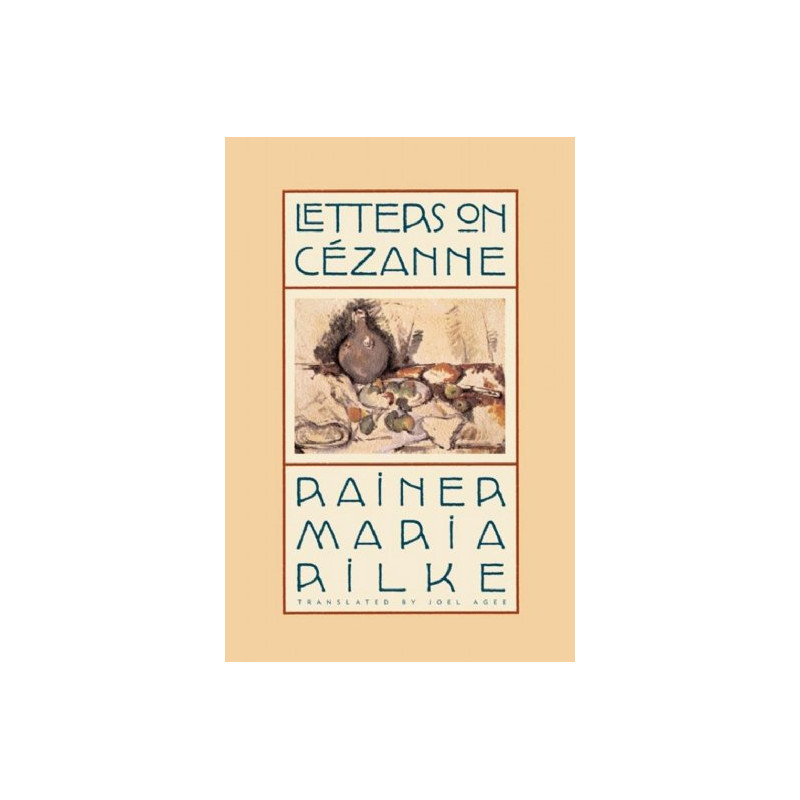  
Letters On Cezanne by Rainer Maria Rilke (Hardbound)
Edited by Clara Rilke. Translated from the German by Joel Agee.

Delivery policy
Options presented upon check-out for 1-3 day delivery
NOTE: Image for reference only. Actual copy is the Jonathan Cape UK hardbound edition (painting cover).

Format: Hardbound

Condition: vg- condition, minor shelf wear

Size: 5.25"x8.0"

Pages: 100pp, 1998 edition, Jonathan Cape UK edition

Others: All defects if any are formulated into pricing. May or may not have previous store stickers. Items were inspected but may still missed writings/inscriptions.

Rilke's prayerful responses to the french master's beseeching art.

For a long time nothing, and then suddenly one has the right eyes.

Virtually every day in the fall of 1907, Rainer Maria Rilke returned to a Paris gallery to view a Cezanne exhibition. Nearly as frequently, he wrote dense and joyful letters to his wife, Clara Westhoff, expressing his dismay before the paintings and his ensuing revelations about art and life.

Rilke was knowledgeable about art and had even published monographs, including a famous study of Rodin that inspired his New Poems. But Cezanne's impact on him could not be conveyed in a traditional essay. Rilke's sense of kinship with Cezanne provides a powerful and prescient undercurrent in these letters -- passages from them appear verbatim in Rilke's great modernist novel, The Notebooks of Malte Laurids Brigge. Letters on Cezanne is a collection of meaningfully private responses to a radically new art.