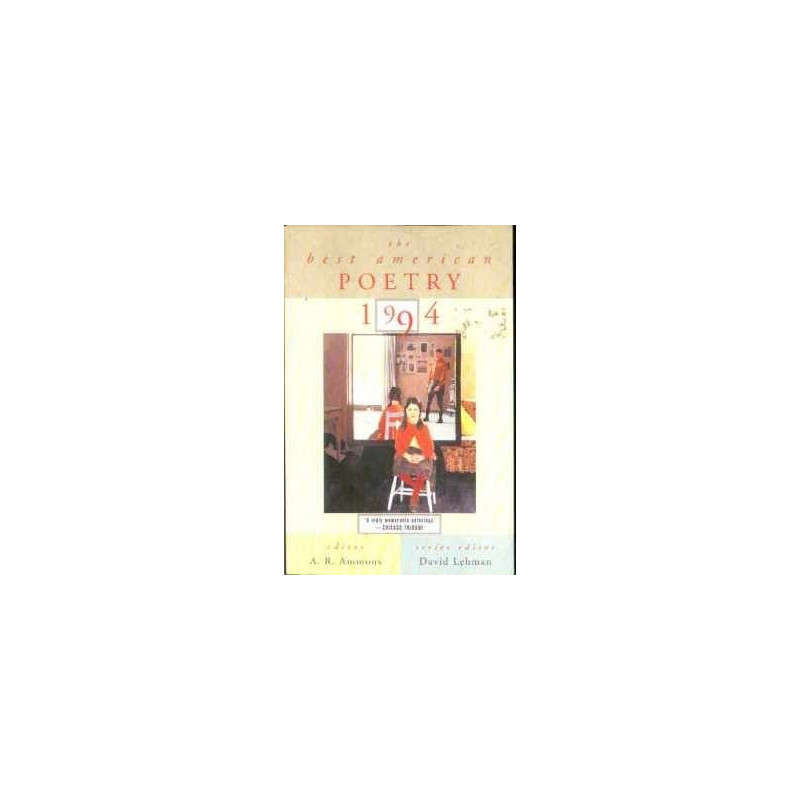  
The Best American Poetry 1994 (A.R. Ammons)
Edited by A.R. Ammons, Series Editor David Lehman. The seventh edition in a series which has "taken its place alongside America's most prestigious annuals", The Best American Poetry 1994 features seventy-five poets, thirty-nine of them for the first time.

Delivery policy
Options presented upon check-out for 1-3 day delivery
Format: Trade paperback

Condition: vg- condition, minor shelf wear, some light storage wear

Size: 5.25"x8.0"

Pages: 276pp

Two-time National Book Award-winner A.R. Ammons has drawn from all of the major schools and movements of American poetry, reflecting a dazzling spectrum of styles, subjects, professions, and experiences. A number of the poems speak with refreshing and unprecedented candor about the pleasures and problems of erotic love. From a Nobel Prize- winning chemist to several recent college graduates, from "Baseball" to "A Short History of the Vietnam War Years," this anthology once again celebrates the rich music, searing imagery, and inventive language of our best poets, illuminating the bright heritage and uncertain future of our culture.