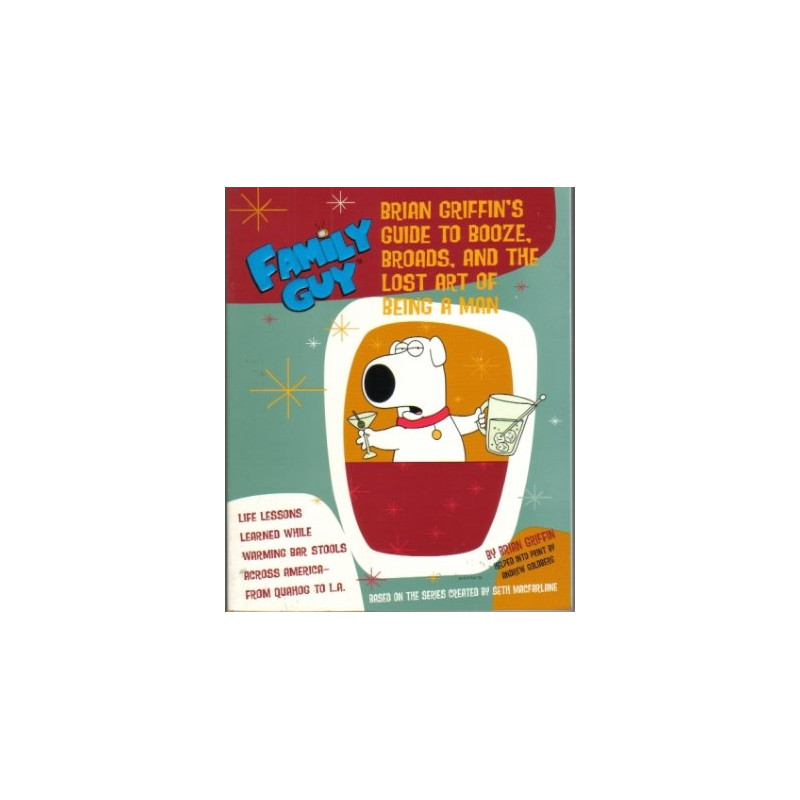  
Family Guy: Brian Griffin's Guide To Booze... (Comics TPB)
Brian Griffin's Guide to Booze, Broads, and the Lost Art of Being a Man.

Delivery policy
Options presented upon check-out for 1-3 day delivery
Format: Trade paperback

Condition: vg- condition, minor shelf wear, unread overstock copy, remainder marked, some light bumps

Size: 6.0"x8.0"

Pages: 112pp, 2006 edition

Others: All defects if any are formulated into pricing

America's favourite uncancelled show made a tremendous comeback with its fourth season in summer 2005. After a three–year hiatus, Family Guy returned triumphant, garnering a second Emmy nomination and rating in the top 5 most watched shows among viewers 18 to 34. After strong sales of Stewie's Guide to World Domination, and strong projections for Family Guy: The Official Episode Guide, we introduce to the reading public Brian Griffin's Guide to Booze, Broads and the Lost Art of Being a Man.

From the mouth of the Griffin's bon vivant pooch come words of wisdom––in English mind you. More than just the family dog, Brian is the most learned and eloquent of the family, with insights as sharp as his speech is slurred, and a wit as dry as his martinis. Within this mighty tome he waxes philosophic on unrequited love, the relationship between master and dog, the adult film industry, and just how hard it is for a dog to get a bone.