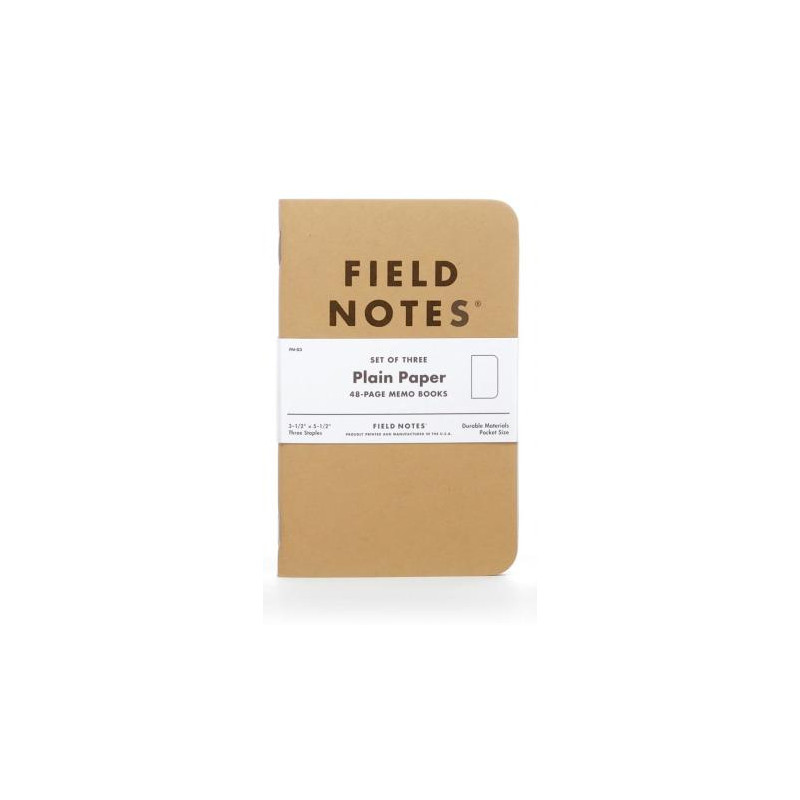  
Field Notes Plain Paper 3-Pack
Sewn-in-Signature Binding. Premium Paper. Plain (sketch) notebook 2-pack.

Delivery policy
Options presented upon check-out for 1-3 day delivery
Condition: Brand new, sealed.
PLAIN PAPER
Original 3-pack
Free wheelin' plain paper. Doodle away.
Our original 48-page memo book. Each book measures 3-1/2" wide by 5-1/2" tall and is bound with a rugged three-staple saddle-stitch process. Durable Materials, Pocket Size.
Made in the U.S.A. is the Field Notes way!
"I'm not writing it down to remember it later,

I'm writing it down to remember it now."