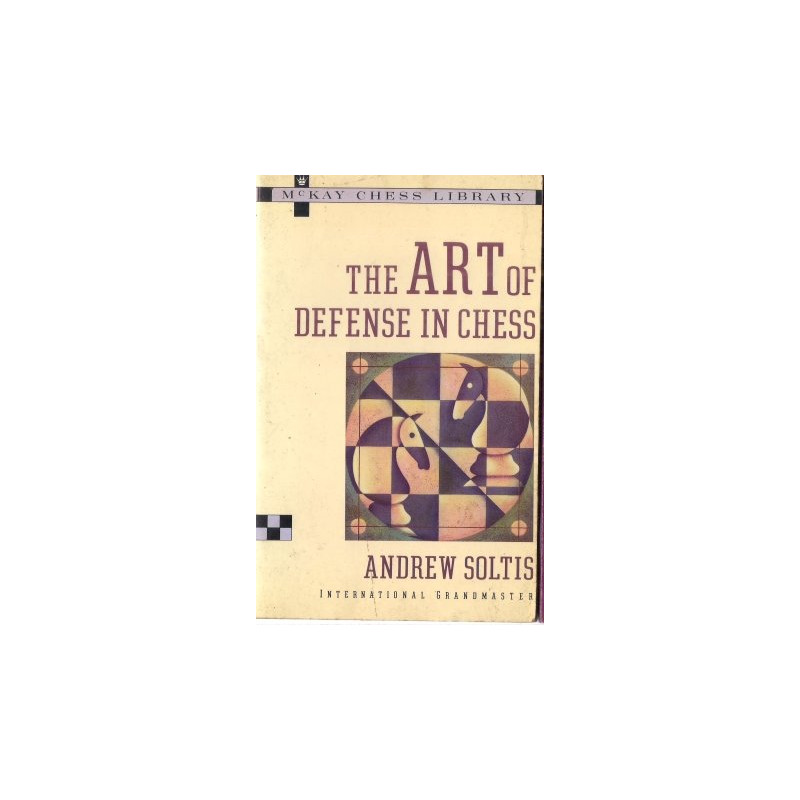  
The Art of Defense in Chess by Andrew Soltis
McKay Chess Library. From Andrew Soltis, international Grandmaster.

Delivery policy
Options presented upon check-out for 1-3 day delivery
Format: Trade paperback

Condition: vg- condition, minor shelf wear

Size: 5.25"x8.0"

Pages: 290pp, 2011 edition

Others: All defects if any are formulated into pricing. May or may not have previous store stickers. Items were inspected but may still missed writings/inscriptions.

Most games are not won- they are lost. The vast majority of instructional books tell how to improve a position when it is already (or may be) favorable. The Art of Defense in Chess analyzes the practical aspects of not having the advantage:

- How to obtain counterplay
- When to contest open lines
- When to accept sacrifices
- How to anticipate short- and long-term threats
- How to restrain your opponent's pieces
- How to create a defense perimeter
- How to minimize losses
- and much more

The Art of Defense in Chess also discusses the proper psychological attitudes for successful defense- coolness under fire, the Saving Grace, stonewalling, etc.- as well as the Principle of Exploitable Weakness and the Principle of Economy, as illustrated in more than one hundred positions taken from competitive play.