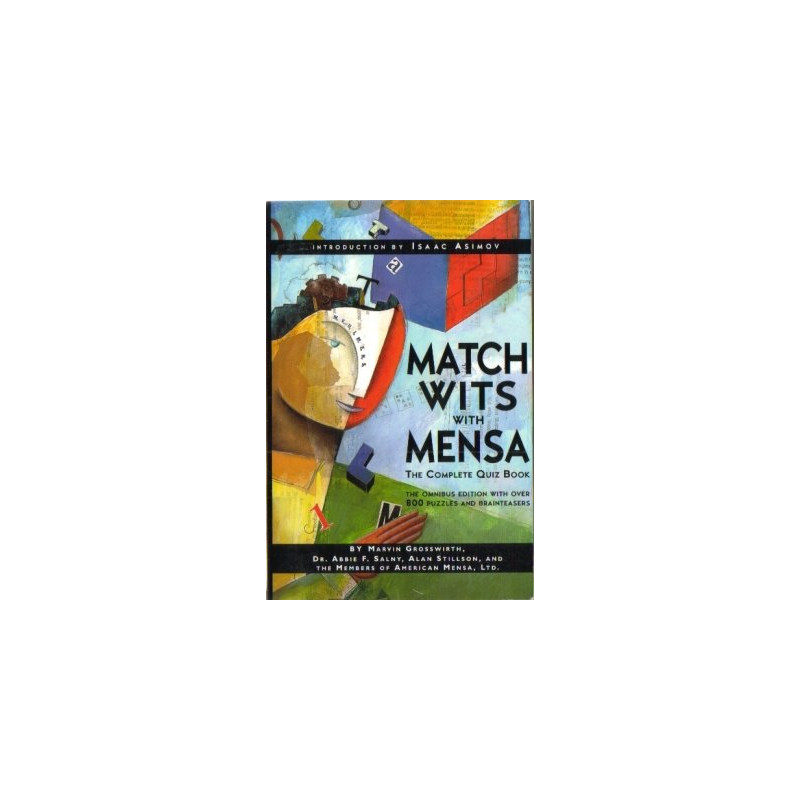  
Match Wits with Mensa: The Complete Quiz Book
The Omnibus edition with over 800 puzzles and brainteasers. Introduction by Isaac Asimov.

Delivery policy
Options presented upon check-out for 1-3 day delivery
Format: Trade paperback

Condition: vg- condition, minor shelf wear, unread overstock copy

Size: 5.25"x8.0"

Pages: 624pp, 1998 edition

Are you a genius? Let this omnibus edition of the four best-selling "Match Wits with Mensa" books help you find out. This collection of quizzes, puzzles, games and strategies is guaranteed to tax your intelligence, provide hours of entertainment, and make you glad that the answers can be found at the back of the book!

These are the only books in which every brainteaser has been tested by the members of American Mensa, Ltd., so you can score yourself against some of the nation's fittest athletes. You'll also find tips from Mensa members on how to boost your own intelligence, improve your memory, and think more effectively.