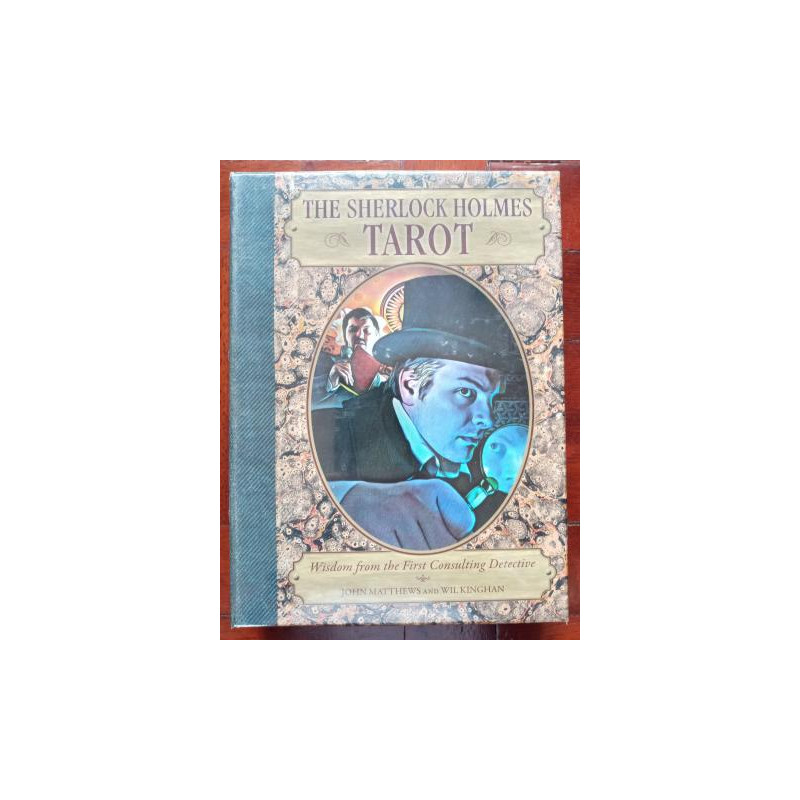  
The Sherlock Holmes Tarot (Rare, Out-Of-Print)
Wisdom from the First Consulting Detective by John Matthews and Wil Kinghan.

Delivery policy
Options presented upon check-out for 1-3 day delivery
Condition: Sealed in original wrapping and new.

Size: 6.5 x 1.25 x 8.5 inches

Enter A World of Extraordinary Adventures

First complete tarot deck based on the famous sleuth. Pack contains 78 cards plus wild card - 160 page illustrated guidebook. Connections Book Publishing, 2014.

World-famous consulting detective Sherlock Holmes and his redoubtable ally Dr Watson embark on a new series of adventures- into the world of the tarot.

John Matthews and Wil Kinghan lead us into Victorian London, with its shadowy buildings and fog-bound streets, introducing us to key figures from Arthur Conan Doyle's stories. See the Fool transformed into the bumbling Inspector Lestrade, the Devil become Professor Moriarty and the Magician turn in to the great detective himself. Then turn to the Minor Arcana and allow yourself to be drawn in by the suits of Observation, Evidence, Analysis and Deduction.

Specially created spreads enable you to investigate your personal dilemmas, just as Sherlock Holmes sought answers to crimes. Prepare to be amazed as you apply Holmesian wisdom, allied with the universal strengths of the tarot, to your daily life.