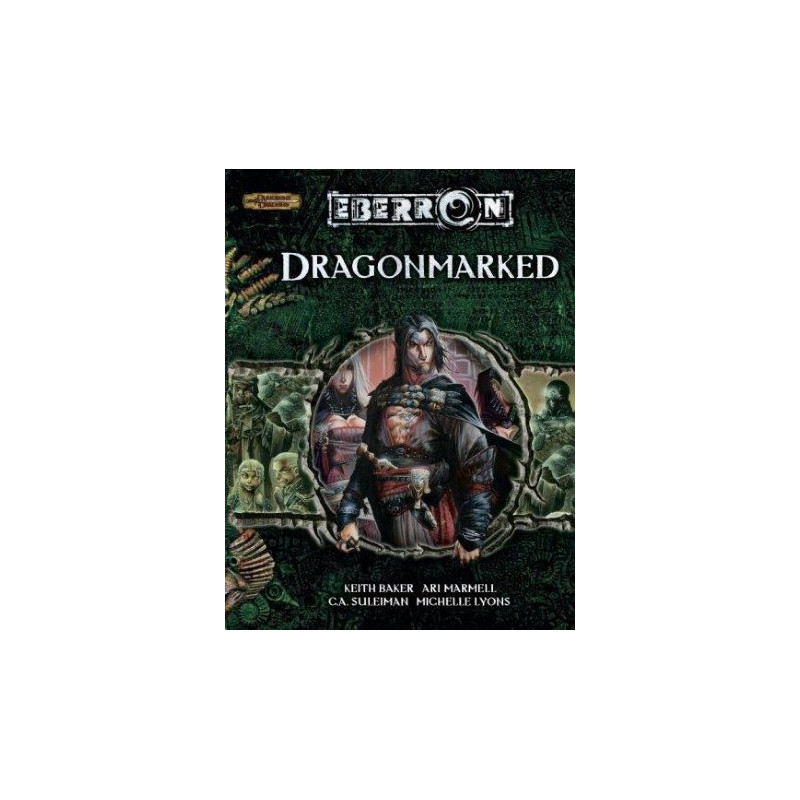  
Dungeons & Dragons Eberron: Dragonmarked (Hardbound)
By Keith Baker, Michelle Lyons, C.A. Suleiman. Updated for v3.5.

Delivery policy
Options presented upon check-out for 1-3 day delivery
Format: Hardbound (no DJ as issued)

Condition: vg- condition, minor shelf wear, unread overstock copy

Size: 8.0"x11.0"

Pages: 160pp, 2006 edition

Others: All defects if any are formulated into pricing

You belong to one of the great dyanstic houses of commerce, and you bear an arcane symbol of your house's power on your skin. This dargonmark makes you special. It grants you access to arcane powers. Whether it's a gift of the great dragon Eberron or a sign of the draconic Prophecy, no one knows. However, one thing is certain: Those who possess dragonmarks have a destiny, the exact nature of which has yet to be revealed...

This supplement explores each of the thirteen dragonmarked houses in detail and presents advice for playing dragonmarked characters within a house or house guild. In addition, the book introduces exciting new options for dragonmarked characters, including prestige classes, feats, and spells. Finally, it discusses aberrant dragonmarks and their role in the campaign.