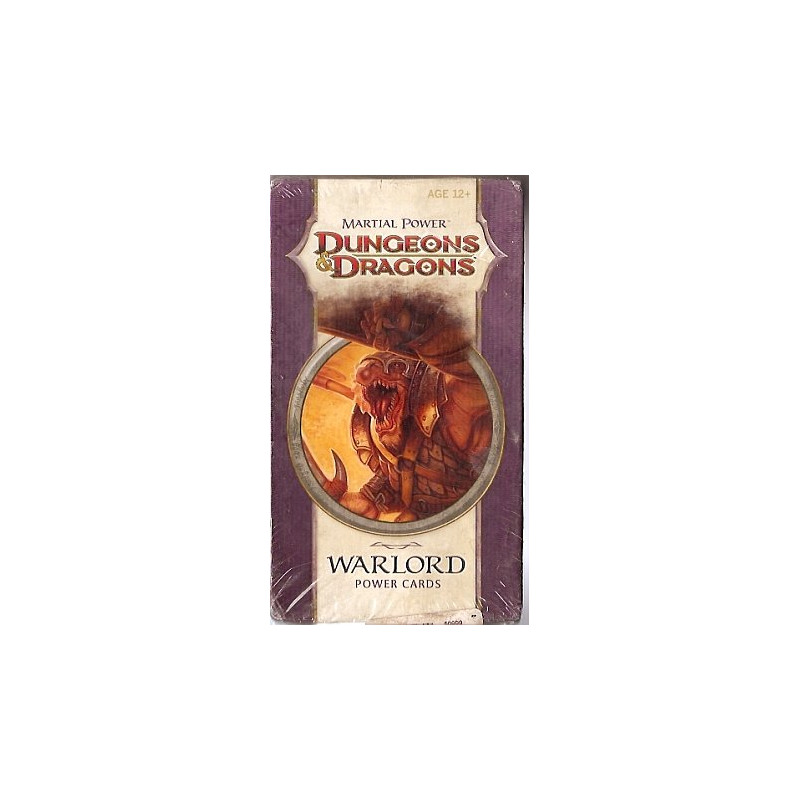  
Dungeons & Dragons: Warlord Power Cards (Martial Power)
Speed up your game with official D&D power cards.

Delivery policy
Options presented upon check-out for 1-3 day delivery
Condition: Sealed box. Overstock copy, technically brand new except for few bumps and light hurt to box. Box size: 4.0"x7.0", 110 cards.

Players using Martial Power Power Cards don't need to crack open a rulebook every time they cast a spell--all the crucial information is right in front of their eyes.

Each and every class power appearing in Player's Handbook 2 has its own card. Simply select the cards for your character's powers and you're ready to play!

Each deck contains 110 cards, including all Warlord powers found in the Martial Power sourcebook, plus a few blank cards you can customize.