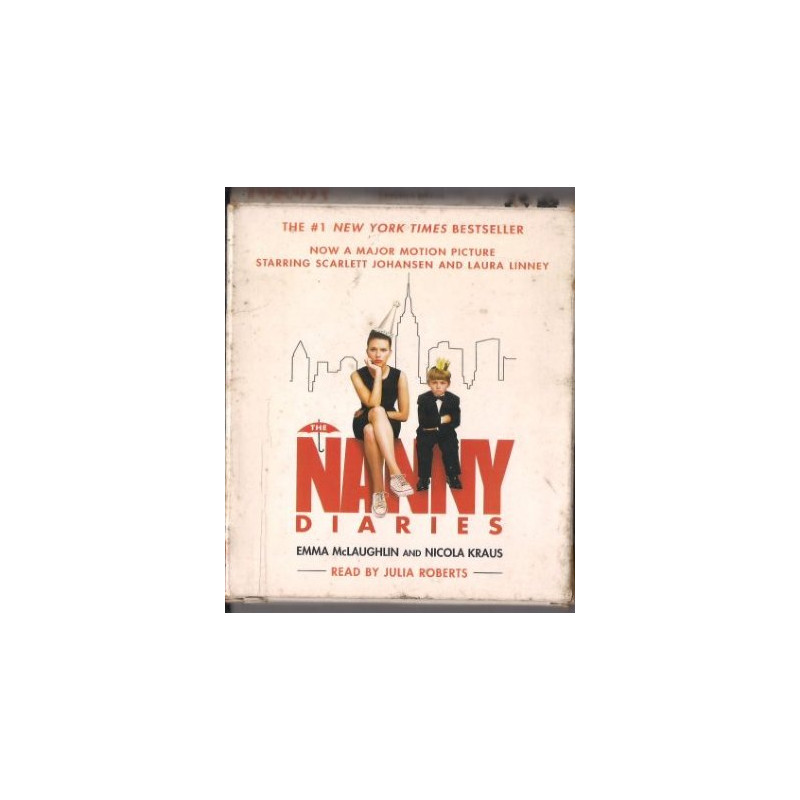  
The Nanny Diaries (Audio Book 4CDs)
by Emma McLaughlin and Nicola Krauis. Read by Julia Roberts. Run time approx. 4 1/2 hours.

Delivery policy
Options presented upon check-out for 1-3 day delivery
Format: AUDIO CD, 4CDs

Condition: vg- condition, unsealed in original CD box
Size: 5.25"x5.75"x1.0", Random House Audio

Others: All defects if any are formulated into pricing. May or may not have previous store stickers. Items were inspected but may still miss writings/inscriptions.

Who wouldn't want this job? Struggling to graduate from NYU and afford her microscopic studio apartment, Nanny takes a position caring for the only son of the wealthy X family. She rapidly learns the insane amount of juggling involved to ensure that a Park Avenue wife, who doesn't work, cook, clean, or raise her own son, has a smooth day.
When the Xs' marriage begins to disintegrate, Nanny ends up involved way beyond the bounds of human decency or good taste as her tenure becomes a nearly impossible mission to maintain the mental health of the Xs' son, her won integrity, and most important, her sense of humor. Over nine tense months, Mrs. X and Nanny perform the age-old dance of decorum and power as they test the limits of modern-day servitude.