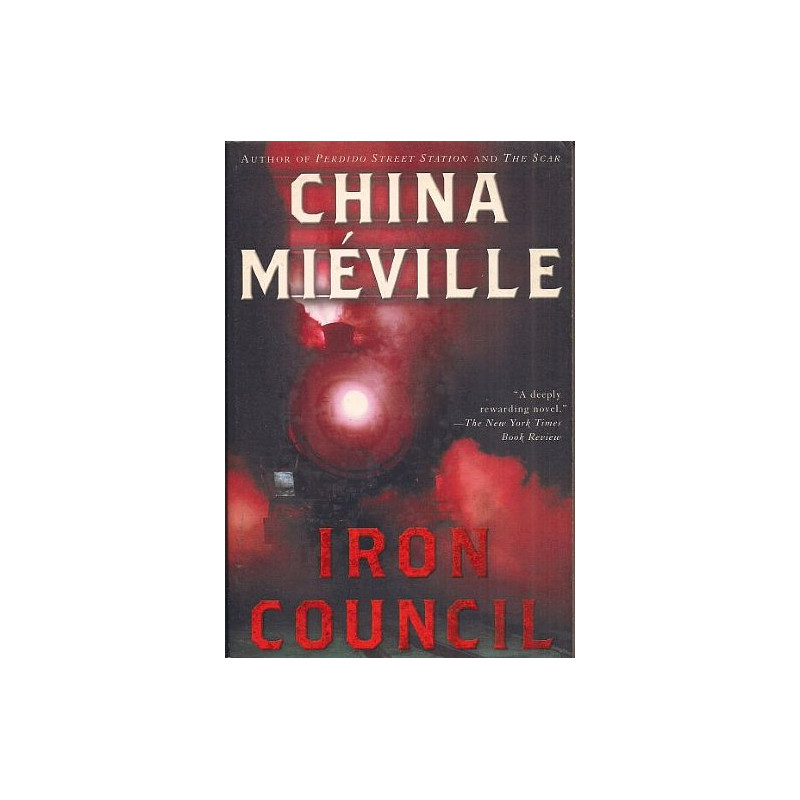  
Iron Council by China Mieville
Author of Perdido Street Station and The Scar.

Delivery policy
Options presented upon check-out for 1-3 day delivery
Format: Trade Paperback
Condition: vg- condition, minor shelf/aging wear
Size: 6.0"x9.0"
Pages: 564pp, 2005 edition
Others: All defects if any are formulated into pricing. May or may not have previous store stickers. Items were inspected but may still miss writings/inscriptions.
It is a time of revolts and revolutions, conflict and intrigue. New Crobuzon is being ripped apart from without and within. War with the shadowy city-state of Tesh and rioting on the streets at home are pushing the teeming metropolis to the brink. In the midst of this turmoil, a mysterious masked figure spurs strange rebellion, while treachery and violence incubate in unexpected places. In desperation, a small group of renegades escapes from the city and crosses strange and alien continents in the search for a lost hope, an undying legend. In the blood and violence of New Crobuzon's most dangerous hour, there are whispers. It is the time of the Iron Council.