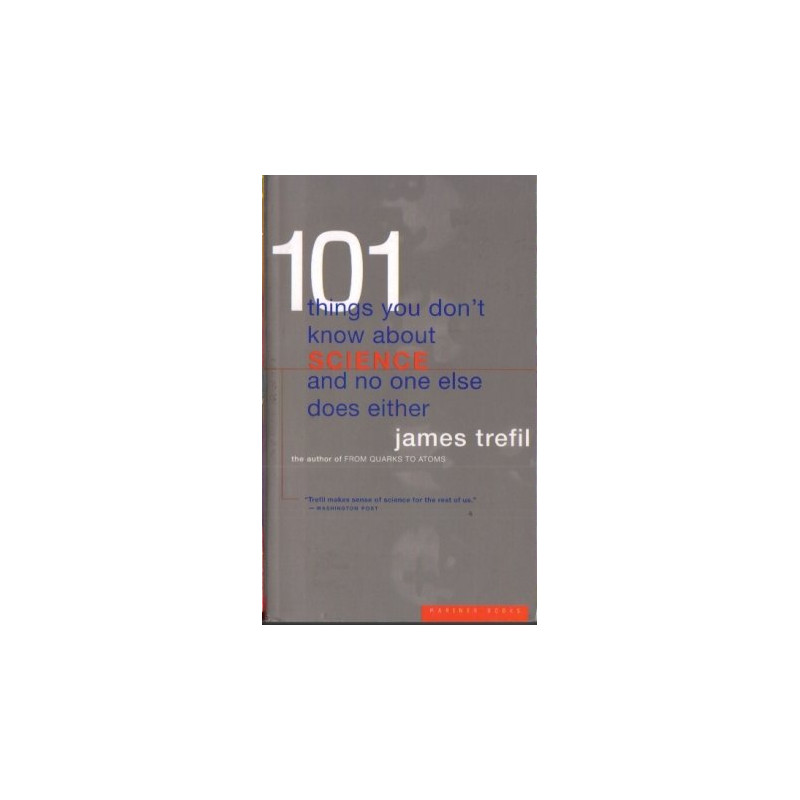  
101 Things You Don't Know About Science....
and no one else does either. By James Trefil.

Delivery policy
Options presented upon check-out for 1-3 day delivery
Format: Trade paperback

Condition: vg- condition, minor shelf wear, light edge wear

Size: 5.25"x8.0"

Pages: 356pp, 1996 edition

James Trefil takes the reader on a thrilling tour across the borders of current scientific knowledge-from astronomy to genetics, from information technology to cosmology, the great contested questions that preoccupy researchers today and will become headlines tomorrow. In elegant, witty three-page summations, Dr. Trefil "makes sense of science for the rest of us" (Washington Post).