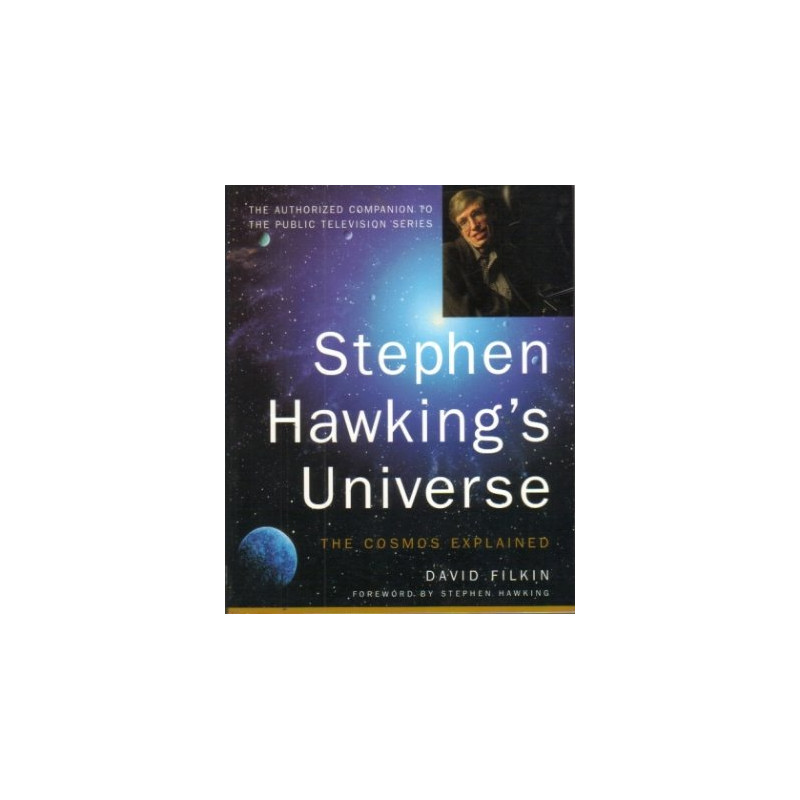  
Stephen Hawking's Universe: The Cosmos Explained
By David Filkin. Foreword by Stephen Hawking. The authorized companion to the public television series.

Delivery policy
Options presented upon check-out for 1-3 day delivery
Format: Trade paperback

Condition: vg-/good+ condition, minor shelf wear, light bumps on corners

Size: 7.0"x9.0"

Pages: 304pp, 1998 edition

The ultimate nature of the universe is a question that has intrigued some of the greatest minds of the twentieth century - including the man the Los Angeles Times says, "may be the smartest person on the planet": astrophysicist Stephen Hawking. Here, in easy prose and simple explanations, we get a firsthand glimpse of what Stephen Hawking's universe is all about - the incredibly huge and powerful black holes at the centers of galaxies; the reasons astronomers think the universe is filled w/ a mysterious kind of matter no one has seen; the bizarre events that occurred in the first microsecond of time; and why the universe may have not just three or four dimensions, but eleven.