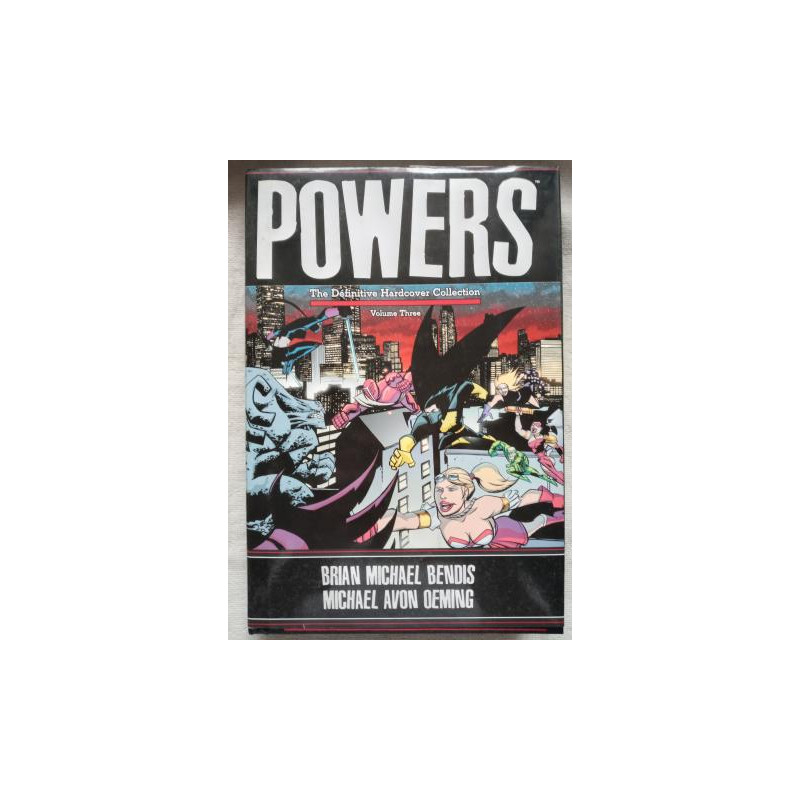  
Powers: The Definitive Hardcover Collection (Volume Three, Brian Michael Bendis)
This deluxe hardcover collects Powers Volume 6: The Sellouts and Powers Volume 7: Forever, plus extras! By Brian Michael Bendis and Micahel Avon Oeming.

Delivery policy
Options presented upon check-out for 1-3 day delivery
Format: Comics Trade Hardbound

Condition: vg- condition, minor shelf wear, unread overstock copy
Size: 7.75"x11.0"

Pages: very thick

Others: All defects if any are formulated into pricing

In The Sellouts, a member of one of the classic supergroups falls victim to a seedy sex scandal, and the murder investigation takes Walker and Pilgrim on a journey that will forever change the way the world looks at superheroes. And in Forever, experience the origin of Powers! It's a story that literally spans the history of man as all the mysteries of Powers and the Powers universe unfold, following a lone warrior's trek through the greatest stories ever told.

Collects Powers #25-37.