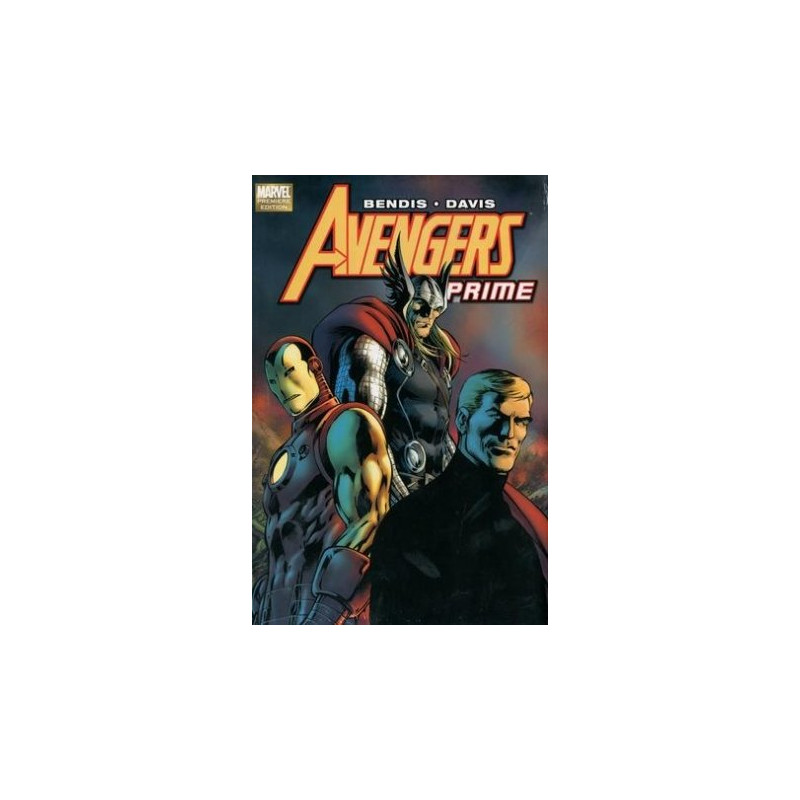  
Avengers Prime (Comics Trade Hardbound)
Hardbound. Written by Brian Michael Bendis, Alan Davis. THE HEROIC AGE IS HERE!

Delivery policy
Options presented upon check-out for 1-3 day delivery
Comics Trade Hardbound, very good condition, originally unread overstock copy, minor shelf wear.

Power-mad Norman Osborn thought he was a match for the might of Earthbound Asgard. He was half-right: The reassembled Avengers drove him back, but the Realm Eternal lies in ruins. In the wreckage, former Captain America Steve Rogers, Iron Man and Thor find themselves squabbling over old wounds. As they quarrel, unstable magics cast the heroes-at-odds into the scattered Nine Realms. Separated, and with no clear path home, they quickly realize the world in which they're trapped is not how it should be. Have their actions somehow caused a rift in the natural order? Can they come together and put it right? Their bittersweet reunion may be short-lived, with Hela - Norse Goddess of Death - waiting in the wings!