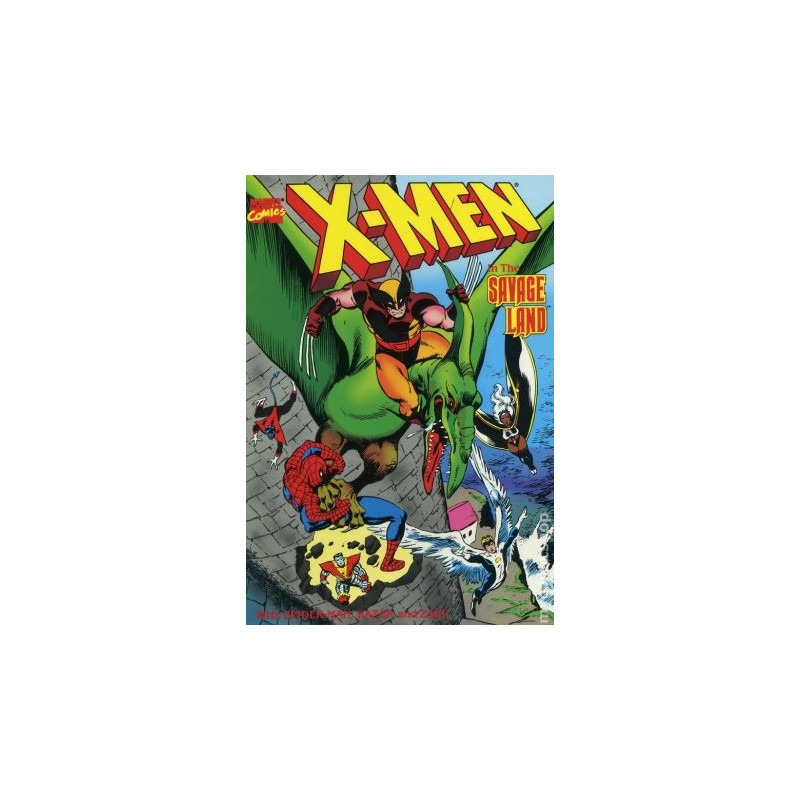  
X-Men: In the Savage Land (TPB, Spider-man, Kazar and Zabu)
Originally published in magazine form as Marvel Fanfare #1-4.

Delivery policy
Options presented upon check-out for 1-3 day delivery
Format: Comics Trade paperback

Condition: vg- condition, minor shelf wear

Size: 7.0"x10.0", 1990 edition, Marvel Comics


It is a fantastic landscape of forgotten flora and fauna from the many ages of prehistory. It is a place where primitive man raises his club against the most vicious predators ever to stalk the face of the earth. It is a land that can not exist, yet it does! It is... The Savage Land.


While on a quest to reunite a young woman with the man she loves, Spider-Man and the X-Men come upon an awesome evil that could destroy all humanity. Together with the mighty Ka-Zar and his saber-toothed tiger, Zabu, these heroes must struggle to stave off disaster... and discover the terrible world-threatening secret hidden deep within the darkest reaches of The Savage Land.