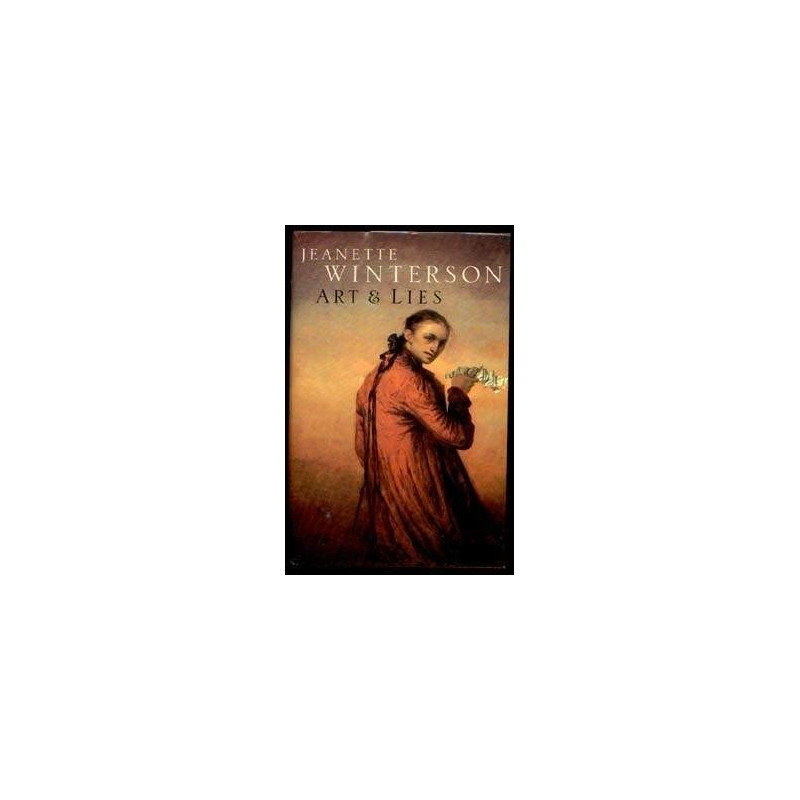  
Art & Lies by Jeanette Winterson (SIGNED HB UK 1st/1st)
Hardbound. SIGNED by Jeanette Winterson. First UK edition, First Printing (1st/1st).

Delivery policy
Options presented upon check-out for 1-3 day delivery
Hardbound vg- condition, 6.25"x9.5" except for this very small bump (see image below) on top portion of the cover, and nicely placed remainder mark (thin line, not vertical or dot). The only other flaw I can notice is on the cover, if you tilt it on a certain angle you will see some very light small scratches near the 'face' on the cover. Published by Jonathan Cape London, First edition 1994 (complete number line 1-10). SIGNED by Jeanette Winterson on the title page. Very impressive copy.

Art & Lies is a question and a quest. Three voices brought together in a single place in a single day. Handel, Picasso, Sappho (which ones?), each separate through the structure of their language, all united through the structure of the book (which one?).

Art & Lies has musical power; its events, emotions, thoughts and moral forces are brought into collision and directed towards a single end that is linked to the unfamiliar beginning with satisfying inevitability.

Art & Lies is a rich book, bawdy and beautiful, shocking because of its beauty, an antidote against the numbness of modern life.

Art & Lies is a dangerous book, banked with ideas forced out of the words themselves, not words for things, but words that are living things with the power to move.