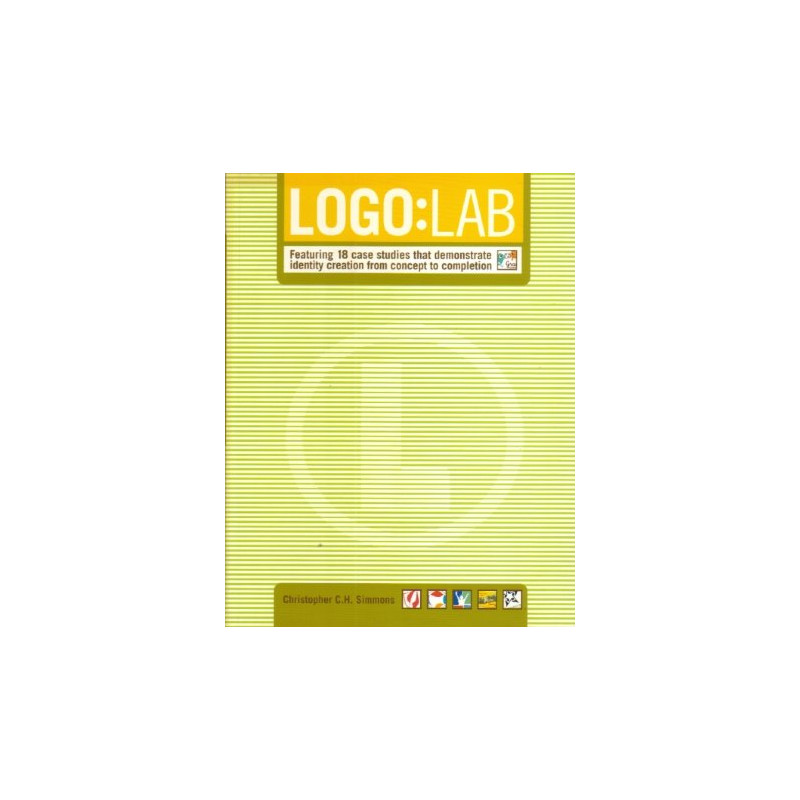  
Logo: Lab (18 Logos) by Christopher C.H. Simmons
Featuring 18 case studies that demonstrate identity creation from concept to completion.

Delivery policy
Options presented upon check-out for 1-3 day delivery
Format: Trade paperback

Condition: vg- condition, minor shelf wear, unread overstock copy, remainder marked

Size: 8.0"x11.0"

Pages: 144pp, 2005 edition

Logo design is a hot topic for graphic designers, but most books on the subject offer little more than a gallery of successful identity systems. Logo Lab gives creatives the in-depth information they crave, with: -A look at 18 head-turning logos from concept to completion -Interviews with designers and clients on why each design works -High-profile case studies for Converse, the Houston Texans and Kroger Foods

Every page is packed with the kind of analysis, sketches and insight designers crave. It's exactly the kind of information they need to help their own clients stand out from the crowd.

Find answers inside, along with outstanding examples of logos that really work, including:

- Queer Eye for the Straight Guy
- The Houston Texans
- Taylor Guitars
- Noche restaurant
- NYC2012 Olympic bid
- Converse
- and many others

By giving the reader a behind-the-scenes peek at how both corporate giants and low-budget operations acquire winning logos, this book is a practical and inspiring reference for any designer.