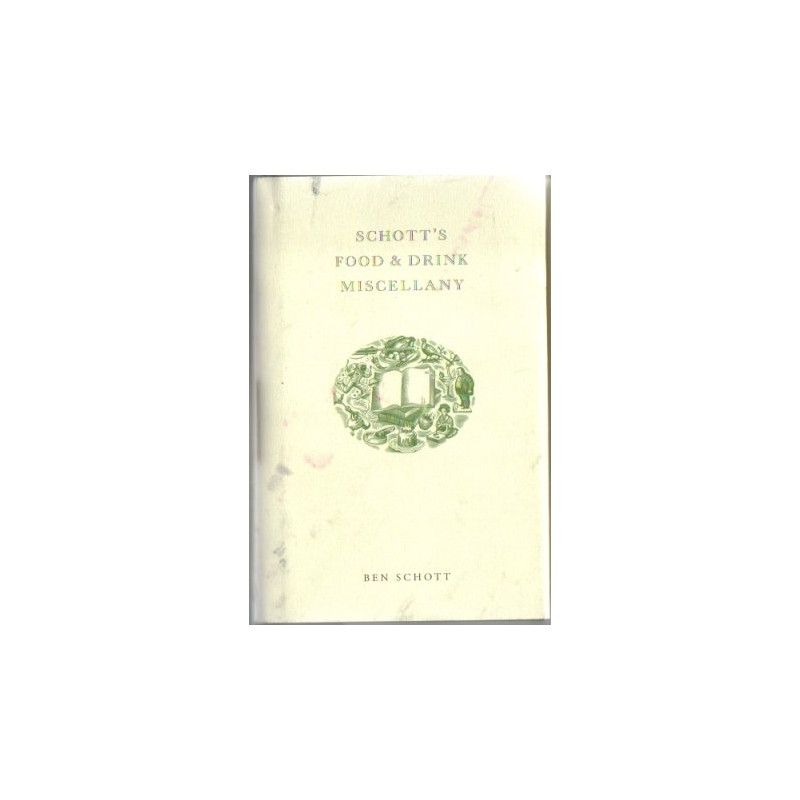  
Schott's Food and Drink Miscellany by Ben Schott (HB)
Hardbound. From the author of the international bestseller Schott's Original Miscellany, the new collection of vital irrelevance and uncommon knowledge from the worlds of food and drink.

Delivery policy
Options presented upon check-out for 1-3 day delivery
Format: Hardbound

Condition: vg- condition, minor shelf wear, unread overstock copy, remainder mark, cover has some dust markings

Size: 4.75"x7.5"

Pages: 160pp, 2004 edition

The eponymous foods, famous last meals, and perfect martini proportions revealed in the bestselling Schott's Original Miscellany were only the tip of the iceberg: Schott's Food and Drink Miscellany is a snapper-up of unconsidered trifles from the culinary world. From food history to cooking terms, cocktail recipes to dining etiquette, grace before meals to after-dinner toasts-this olla podrida offers everything for the wine drinker, gastronome, and glutton. Ben Schott's brilliant juxtaposition of delectable tidbits makes this new miscellany so hard to put down, it may even make you late for dinner.