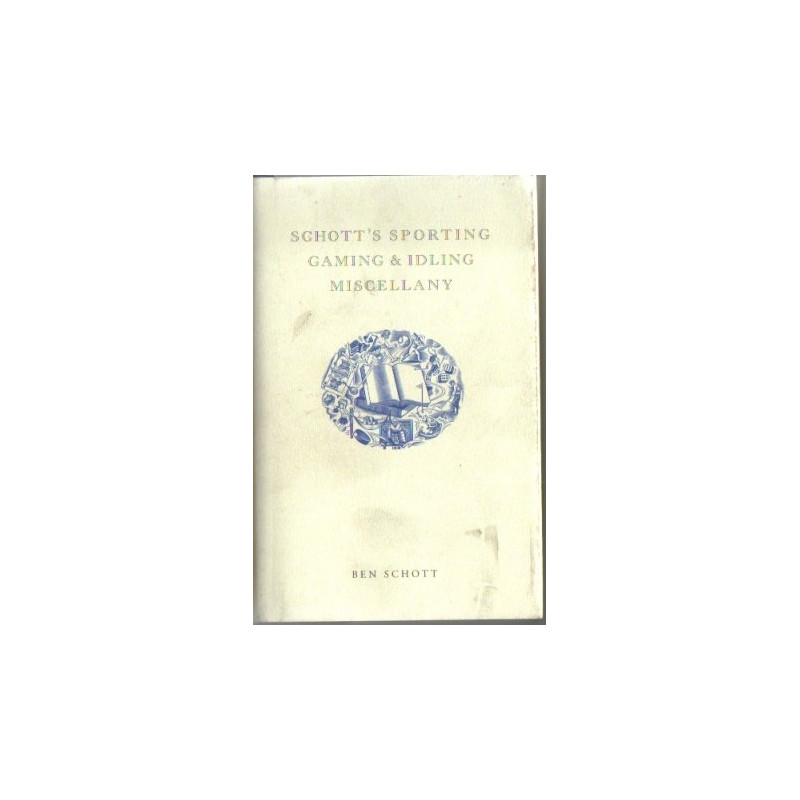  
Schott's Sporting Gaming & Idling Miscellany by Ben Schott (HB)
Hardbound. From the author of the international bestseller Schott's Original Miscellany, the new collection of vital irrelevance and uncommon knowledge from the worlds of sporting gaming and idling.

Delivery policy
Options presented upon check-out for 1-3 day delivery
Format: Hardbound

Condition: vg- condition, minor shelf wear, unread overstock copy, remainder mark, cover has some dust markings

Size: 4.75"x7.5"

Pages: 160pp, 2005 edition

What other sporting book will explain: the rules of elephant polo; the perils of the Cresta Run; the intricacies of the Palio; the breathtaking antics of Kabaddi; or why surfing is the 'Sport of Kings' (in Hawaii). Which other volume will inform you of the importance of snooker to nuns; the correct temperature of a 'hot bath'; the words of the Haka (and Swing Low Sweet Chariot); the myriad participants of the 'Wacky Races'; or what W. G. Grace considered cheating. Where else will you stumble across: famous sleepers; tips for solving cryptic crosswords; pub games and parlour games; or every sporting ailment from joggers' nipple to housemaid's knee.