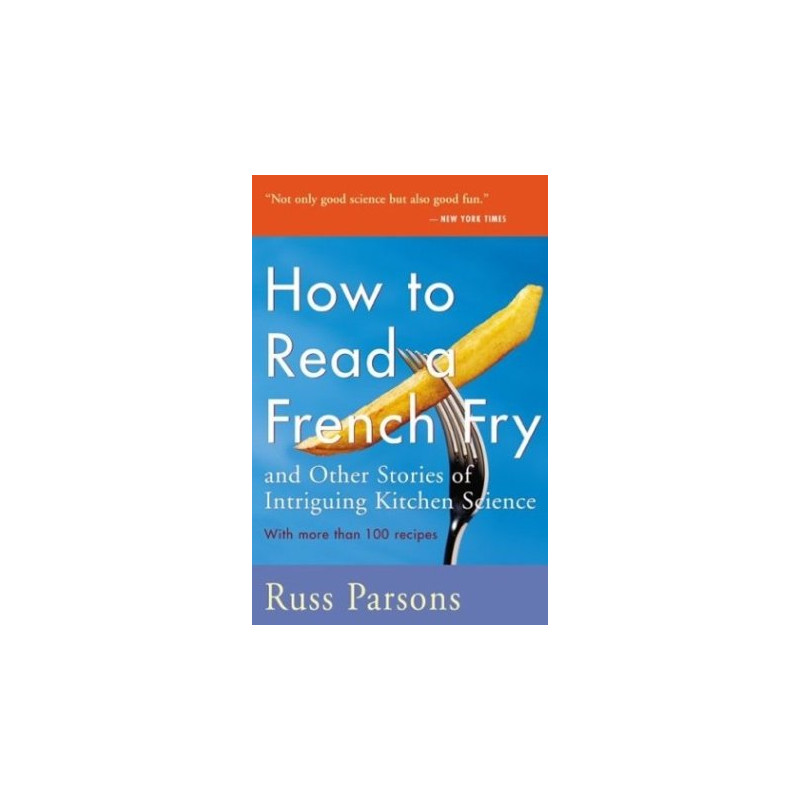  
How to Read a French Fry by Russ Parsons
... and other stories of intriguing kitchen science. With more than 100 recipes.

Delivery policy
Options presented upon check-out for 1-3 day delivery
Format: Trade Paperback

Condition: vg- condition, light edge spotting, minor shelf wear

Size: 6.0"x9.0"

Pages: 336pp, 2003 edition

Others: All defects if any are formulated into pricing

In a book widely hailed for its entertaining prose and provocative research, the award-winning Los Angeles Times food journalist Russ Parsons examines the science behind ordinary cooking processes. Along the way he dispenses hundreds of tips and the reasons behind them, from why you should always begin cooking beans in cold water, to why you should salt meat before sautéing it, to why it's a waste of time to cook a Vidalia onion. Filled with sharp-witted observations ("Frying has become synonymous with minimum-wage labor, yet hardly anyone will try it at home"), intriguing food trivia (fruit deprived of water just before harvest has superior flavor to fruit that is irrigated up to the last moment ), and recipes (from Oven-Steamed Salmon with Cucumber Salad to Ultimate Strawberry Shortcake), How to Read a French Fry contains all the ingredients you need to become a better cook.