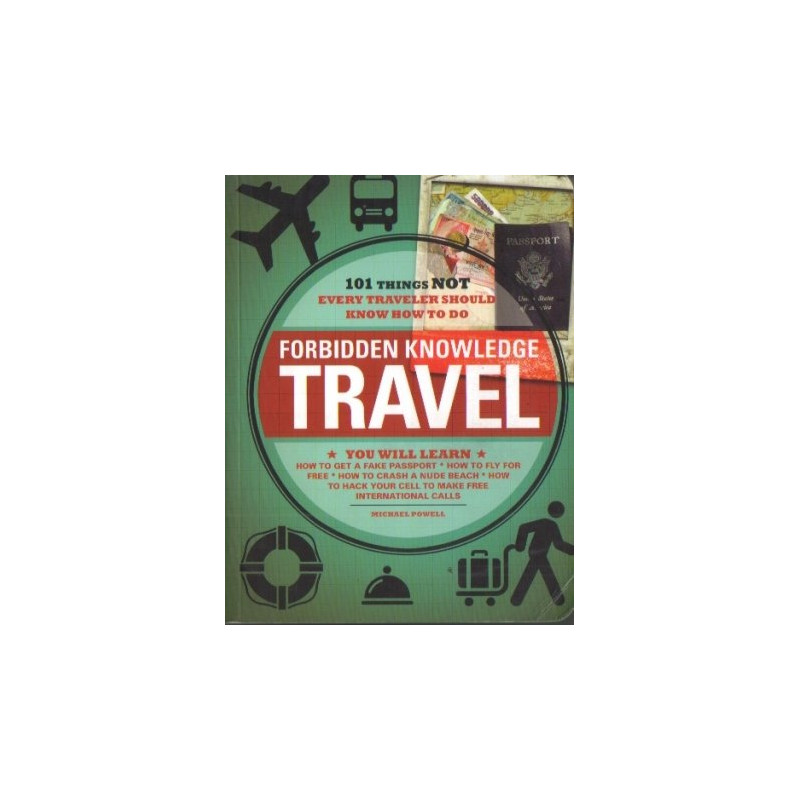  
Forbidden Knowledge: Travel - 101 Things NOT Every Traveler Should Know How to Do
You will learn: how to get a fake passport, how to fly for free, how to crash a nude beach, how to hack your cell to make international calls, shop on the black market.

Delivery policy
Options presented upon check-out for 1-3 day delivery
Format: Trade paperback

Condition: vg- condition, minor shelf wear, unread overstock copy

Size: 5.5"x7.0"

Pages: 256pp, 2009 edition

Who needs a real passport when you can make a fake one? A ferry to Niagra Falls when you can barrel over it? A tour guide when you?ve got this travel guide? In this latest and most intrepid installment of the Forbidden Knowledge series, adventure seekers and their wannabe counterparts will be challenged to locate a lost Amazonian tribe, dare to dine on fugu in Japan, or hazard to trek through the Himalayan mountaintops in search of the legendary yeti.

Complete with a heads up on potential pitfalls, pertinent traveling tips, and useful underground tricks, this book is perfect for anyone looking to get away . . . with an international incident!